Wait, I can add a turntable to my Sonos?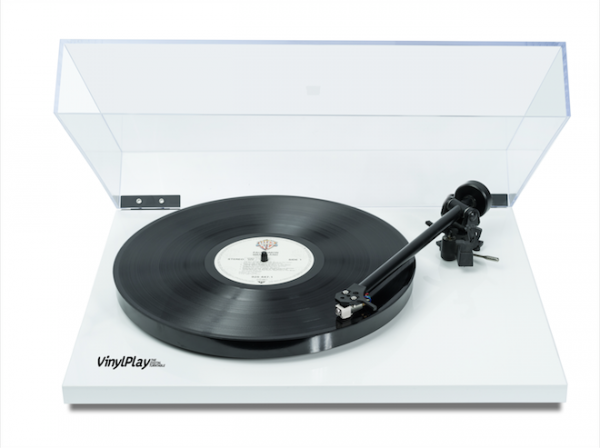 Sonos, for those not familiar, is a multi-room audio system that many people love for its diverse functionality. You can play music everywhere in your house, providing you lay out money for each of the speaker systems. What more functionality could you possibly want?
Funny you should ask. How about a turntable? You remember -- those relics from a by-gone era. Except they still aren't dead, and many people still prefer the sound. Audiophiles claim it is the best, as opposed to CD and MP3.
Flexson has introduced a special turntable specifically made for Sonos. It's called VinylPlay and the company describes it as "a quality turntable for the digital music age. With vinyl sales growing as fast as music streaming, VinylPlay gives music fans a best-of-both-worlds solution: an excellent record player that's easy to use and can be simply integrated into a modern streaming system".
There are many benefits, at least Flexson claims so. These include easy integration with the Sonos system, the ability to play, stream and archive albums, make digital copies and compatibility with 33 and 45 RPM records.
"Until now, digital turntables have either been cheap 'USB' decks that sound poor and can ruin your records, or 'audiophile' turntables that are typically pricey, fiddly to set up and look out of place in a modern home", says David Cain, Flexson sales and marketing manager.
The company plans to ship the product in late September with an MSRP of €449. US pricing has not yet been announced.