Lighter, thinner, tougher and more productive -- Dell's new commercial PCs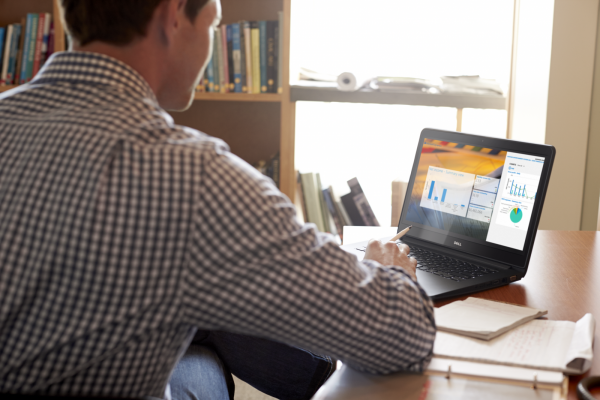 As summer draws to a close and people start to go back to school or back to work technology manufacturers like to tempt them with new and shiny kit.
Today is the turn of Dell as it launches its latest commercial PC range aimed at offering productivity, manageability and security for business users in smaller, thinner and generally nicer packages.
"Dell understands the complexity of supporting the wide variety of devices present in today's evolving workforce environment," says Kirk Schell, vice president and general manager, commercial client solutions at Dell. "Our new portfolio enables businesses of all sizes to embrace sleek and innovative form factors their workforce will be proud to use day after day to accomplish their productivity goals. While they look like thin and light consumer devices, these commercial PCs are backed by the industry's best security and manageability that only Dell provides".
First up are new additions to the Latitude range including the Latitude 13 7000 series which claims to be the world's most secure 2-in-1, combining a lightweight business ultrabook and a detachable tablet in one powerful device. It will be available from mid-October starting at $1,199.
The Latitude 12 5000 offers a secure business laptop featuring a new design that's 20 percent thinner than the previous model. It offers all day battery life from a 4-cell battery, enhanced materials for durability and enterprise-class support and services. The range starts at $769 and will be available from September 25th.
New Latitude 14 and 15 3000 models for the Asian market are a more affordable package for smaller businesses. Again these are thinner and lighter than previous models with spill-resistant keyboards, all day battery life and up to a terrabyte of storage with prices starting at $640.
There's a new addition to the company's rugged range too with the Latitude 14 which has an outdoor-readable display and uses QuadraCool technology for performance at high temperatures. It also features a backlit keyboard so it can be used in a wide range of environments.
Dell hasn't forgotten desktops and it's been busy making them smaller too. New Optiplex 9020 and 3020 Micro PCs have a chassis that's 67 percent smaller than Dell's previous desktops and offer a choice of mounting options. The OptiPlex 9020 Micro is aimed at environments where space is limited and security is a priority, while the OptiPlex 3020 Micro provides essential business class performance in a compact unit. The OptiPlex Micro range starts at $499.
In addition there's a new Chromebox for meetings, designed to offer an easy-to-use platform for managing video conferences. Costing $999 it comes equipped with an HD webcam, speaker phone and RF remote control, it's only available in the US initially though. Dell is also launching a standard Chromebox to provide a small, quiet desktop for smaller businesses. This will be available from September 26th starting from $179.
Rounding off the announcements are some new monitors including an outsize 55-inch model intended for meeting rooms and a 27-inch Ultra HD 5K model. The Dell 55 Monitor is available now at $1,049, the UltraSharp 27 will be along in the fourth quarter priced at $2,500.
More information on all of these devices will be available on the Dell website as they're released.