Amazon holding a one-day flash sale on SanDisk memory products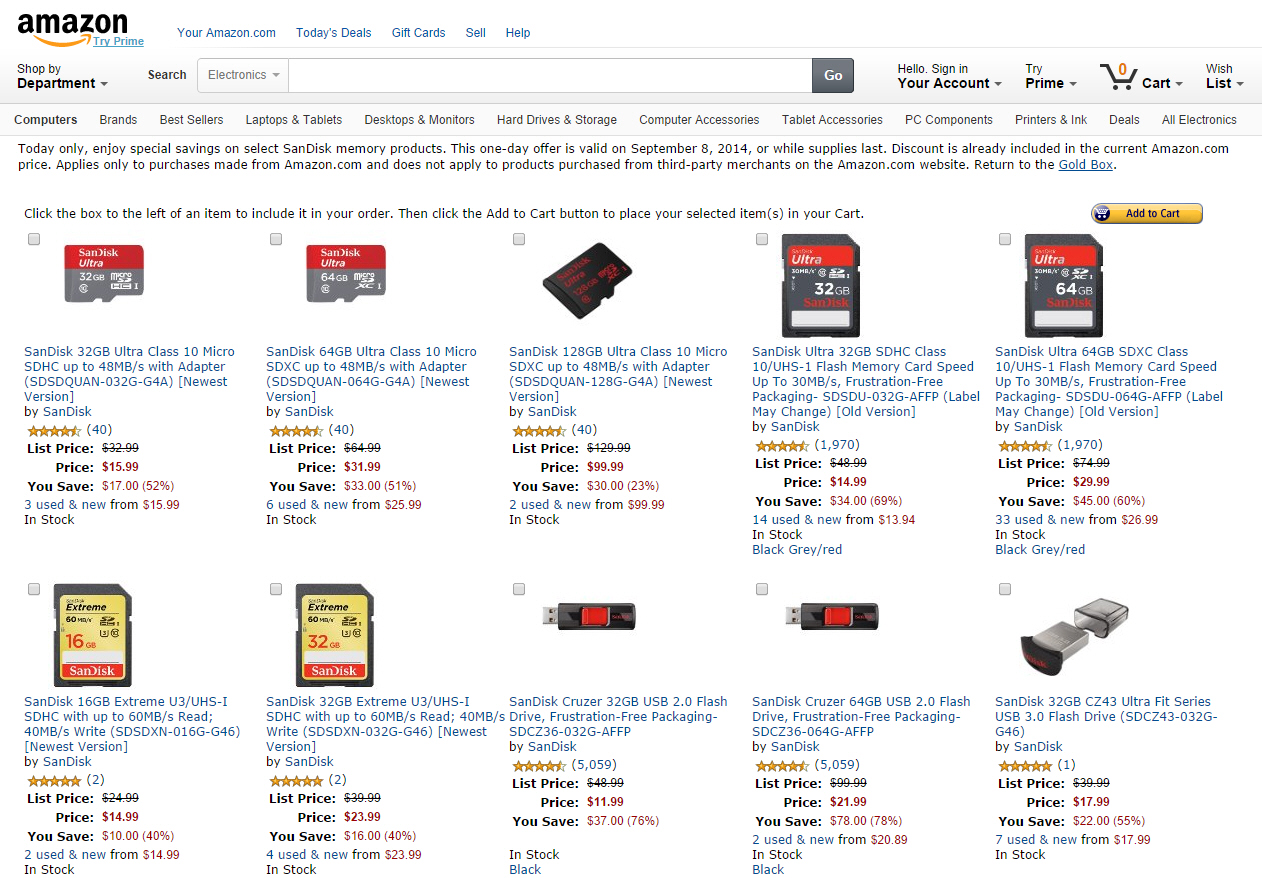 If you've been holding off buying a memory card, flash drive or SSD, now is your chance to snap up a SanDisk bargain.
Today, and today only, Amazon.com has slashed the price on a range of SanDisk products, and there are some serious bargains to be had. SanDisk makes great memory products (most of the SD cards I use -- with the notable exception of an Eyefi Mobi one -- are from SanDisk).
Savings range from 23 percent off a 128GB Micro SDXC card to a whopping 78 percent off a 64GB USB 2.0 flash drive.
You can save $100 (43 percent reduction) off a SanDisk Extreme PRO 240GB SSD drive too.
Browse the selection of available products here, but remember the sale is only on today and some products may go out of stock.