Many UK iPhone 6 pre-orders cancelled after Phones 4u enters administration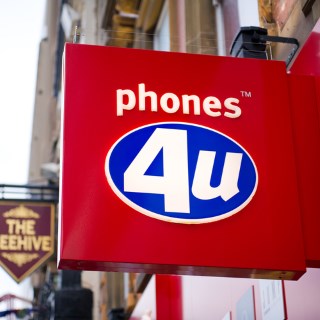 Would-be iPhone 6 and iPhone 6 Plus owners are currently wondering whether or not they will receive the handsets they pre-ordered after Phones 4u went into administration.
On Sunday, the beleaguered retailer threw in the towel after EE decided not to renew contracts. While Phones 4u has said that it will honor orders that have been placed and dispatched, but indicated that orders that are yet to be sent out -- which will include many iPhone 6 orders -- will be canceled, and refunds issued.
EE's move comes shortly after a similar withdrawal by Vodafone, and Phones 4u boss David Kassler explains that: "If mobile network operators decline to supply us, we do not have a business".
In a message signed by the "heartbroken Phones4u Team", customers visiting the company's website are informed of the news and directed to customer support lines:
"Following the unexpected decision of EE and Vodafone to withdraw supply from Phones4U, we regret that we are offline. Please accept our apologies and we will update you as soon as possible".
Store doors are today closed around the country, and a similar message was posted to Twitter:
To our customers, following the unexpected news we are now offline. http://t.co/UNyJqK7k7q Thank you, The heartbroken Phones 4u Team.

-- Phones 4u (@Phones4u) September 15, 2014
There are currently over 5,500 jobs on the line, and eager iPhone 6 customers have been vocal in their anger. With orders having been placed right up to the weekend, would-be buyers feel that orders should not have been taken. Phones 4u insists that it ceased trading "as soon as practically possible".
Have you been affected by the closure of Phones 4u? Did you manage to track down an iPhone 6 elsewhere?
If you do need to speak to Phones 4u the number you need is 0844 8712253.
Photo credit: JuliusKielaitis / Shutterstock.com