Microsoft announces Wireless Display Adapter -- better than Chromecast?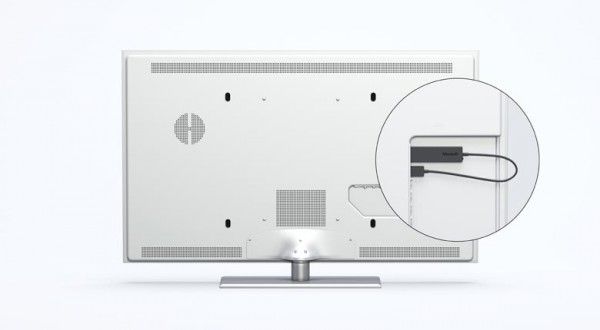 Back in the day, when graphics cards started gaining TV output, it was all the rage to connect your desktop to a TV. The idea of playing a DVD on a computer and having it display on a television was an amazing feat. Nowadays, many computers have HDMI-out and it is nothing special.
Lately though, sending video wirelessly to a TV has been the popular thing, mostly thanks to the low-cost Google Chromecast. At $35, it is affordable for all, which makes it an easy impulse buy. Unfortunately, Chromecast works best with apps that support it, and not many do. Sure the list is growing, but it is still small, plus Chromecast screen mirroring is glitchy and slow. Today, Microsoft announces the Wireless Display Adapter, which mirrors the screen of Windows 8.1, Windows Phone and Android devices. Best of all? It does not need individual app support.
"Today we're announcing the Microsoft Wireless Display Adapter, which connects to an HDTV, monitor, or projector and will let you easily share content from any Miracast-enabled device -- including many PCs and Tablets running Windows 8.1. With the Wireless Display Adaptor, I don't have to worry about getting everyone to huddle around a device. All the content I care about, along with audio, is easily shared on the big screen", says Beandon LeBlanc, Microsoft.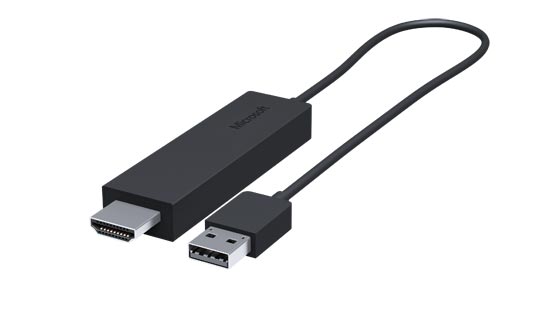 LeBlanc further explains, "all you need to do is plug the USB end and HDMI end of the Microsoft Wireless Display Adapter into an HDTV, monitor or projector. Then select the right input on your TV, pair it with your laptop, tablet, or smartphone and you'll be ready to go. Then just wirelessly project your screen from your Miracast-enabled device. It's that simple. Depending on your device, you can have it mirror exactly what's being shown on the screen of your device or extend its screen. Because the Microsoft Wireless Display Adapter uses Miracast technology, you're not limited to certain apps or content streaming. It'll show anything and everything from your device".
Unfortunately, at $59.95, it is significantly more expensive than the $35 Chromecast. However, while Google's solution is mostly designed to be an entertainment device, Microsoft's also aims for the enterprise. I generally believe that you get what you pay for, and the Wireless Display Adapter seems more useful and may be worthy of the higher price.
If you are interested in pre-ordering, you can check it out here.