Windows 10 Technical Preview is live -- download it now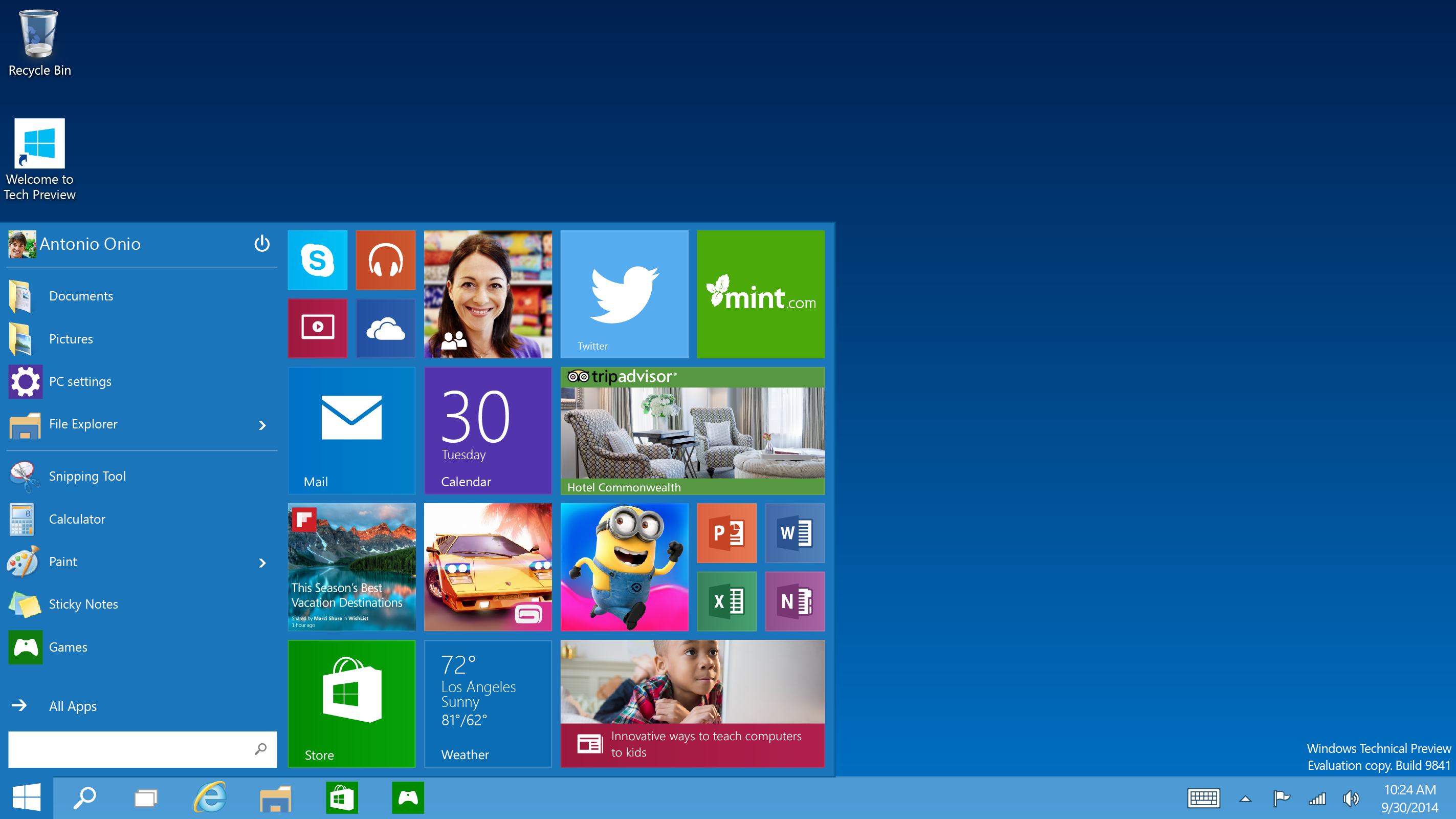 Microsoft surprised everyone yesterday by announcing that the next version of Windows would not be Windows 9, as was widely expected, but Windows 10. The new name makes little sense really, but that doesn't matter because the new operating system looks good, and should please current users of both Windows 7 and 8.x.
Before it launched Windows 8, Microsoft released preview versions of the OS, allowing people to test what was a radically different UI. With Windows 9, the tech giant is taking the same approach, but with one fundamental difference -- it promises to listen to what users think of the OS, and this feedback will help shape the direction of Windows 10. If the company had done that with Windows 8 there's a very good chance things might have worked out differently for the tiled OS. If you're keen to get your hands on the technical preview, the good news is the wait is over and it's now available.
To try out the OS for yourself, just head to http://preview.windows.com and click the Get started button. You'll then be invited to join the Windows Insider Program. This is the only way to try the technical preview, so click on Join now. Sign in to your Microsoft account and accept the terms of use. You'll see a congratulations message. Click the download link and then download the version of the OS you require.
The English 32-bit (x86) version is 3.16GB, the English 64-bit (x64) is 4.10GB. There are are versions for the United Kingdom, and Chinese and Portuguese editions available.
Once your download is complete, burn the ISO file to a DVD or transfer it to a USB flash drive and run the setup.exe. The Product key you require is on the download page.