Pale Moon 25.0 released, moves further away from Firefox, drops Windows XP support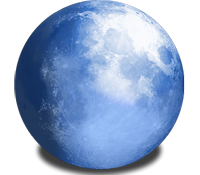 Moonchild Productions has released a major update to its Firefox browser variant for Windows with the release of Pale Moon 25.0 and Pale Moon x64 25.0, which sees the browser drop support for Windows XP.
Version 25.0 sees the version number jump for the first time since the browser forked away from its Firefox parent due to major changes in the way the browser identifies itself.
Pale Moon 25.0 debuts a new browser GUID (Globally Unique IDentifier) to properly differentiate itself from Firefox, plus solve a number of what Moonchild terms as "development issues" that were holding the browser back. Unfortunately, the new GUID creates implications for a number of Firefox add-ons that hard-code the Firefox GUID into them, including AdBlock Plus.
Despite reaching out to add-on developers with this proposed change almost two months ago, Moonchild has received little response so far in terms of add-ons being updated to work with the browser. Users can see which add-ons are currently affected on the Pale Moon website.
Despite this, the new build does support extensions with both Pale Moon and Firefox GUIDs built-in, using the Pale Moon GUID (if it exists) to determine compatibility with the browser.
The new build also disables Firefox Compatibility mode by default as a result of issues with the browser being identified as Firefox 24.0 and deemed "too old" by certain websites. Users are requested to contact site owners directly if they come across sites that cannot identify the browser and refuse to work with it.
Other changes in version 25 include an updated sync implementation that is sadly not backwards compatible with previous builds -- users will need to set up and start again from scratch. The new function also no longer syncs add-ons by default.
The update also contains a detailed list of further improvements, fixes and changes, which also include a number of Android-specific updates as Moonchild readies an Android build of Pale Moon (click here to access the public beta). These can be read in full on the Pale Moon user forum.
Pale Moon 25.0, Pale Moon x64 25.0, Pale Moon Portable 25.0 and Pale Moon Portable x64 25.0 are all available now as open source, free downloads for PCs running Windows Vista or later.