Driver Booster 2 updates more drivers, adds rollback support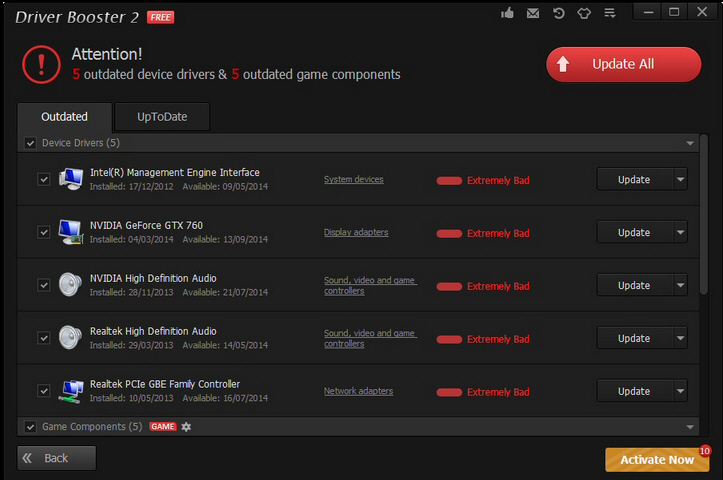 IObit has released Driver Booster 2.0, a major update for its free driver updater.
An expanded driver database, now held online, and the ability to scan for unplugged devices should ensure the program finds even more updates.
Optional support for scanning "gaming components" -- Adobe Air, Flash, Shockwave, Java, DirectX, PhysX, more -- will keep those updated, too.
A simplified interface, smaller program and driver installation files and faster download speeds make the program more comfortable to use.
IObit also highlights a new "driver roll back feature" which restores drivers to a previous version "if the unexpected happens".
That's rather more basic than it sounds -- the program just creates a system restore point before an update, and allows you to restore it later -- but any extra safety measures are welcome.
As previously, Driver Booster Pro adds more hardware support, earlier notification of driver updates, driver backup/ restore, free technical support and other extras, and a 1 year/ 3 PC license can be yours for $22.95.
That can seem expensive, especially if you also think automatic driver updaters are risky, and increase the chance of installing the wrong component (with potentially catastrophic results).
If you're happy with the core idea, though, Driver Booster 2.0 is a good example of the type: fast, capable and extremely easy to use. Give it a try.