42 percent of American PC users suffer daily or weekly attacks on personal data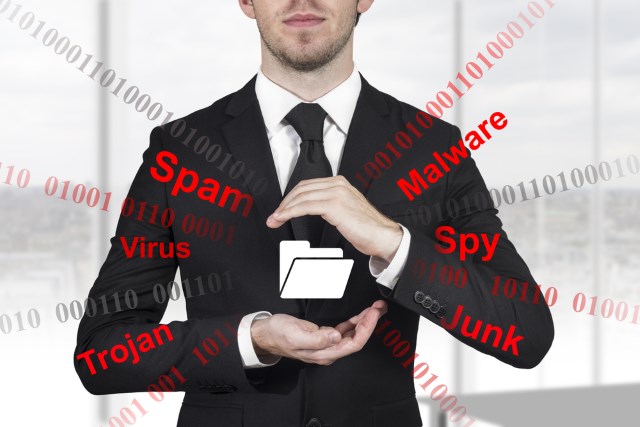 A new survey conducted by Microsoft shows that more than one in four PC owners in the US is suffering weekly, or even daily, attempts by criminals to gain access to their private data. Microsoft found that 22 percent of tablet users suffered similar data access attempts, and that general levels of concern about scams has increased. While "traditional" scams -- such as those asking for upfront payments or relating to fake lottery winnings -- have actually decreased, there are now more social media-based scams than a couple of years ago.
It's not all bad news. While scams might be on the increase, web users are seemingly more aware of the risks involved in using the internet and take proactive steps to protect themselves and their data. As more people use mobile devices to get online, more phone and tablet users are taking precautions.
But while Microsoft's survey found that, in general, people took eight individual steps to protect their personal data, they took just five steps to protect their computer. Increased importance has been placed on security mobile devices, and 73 percent of respondents take measures to protect their mobile devices, compared to just 48 percent two years ago.
Protective steps undertaken include ensuring that software is only installed from trusted sources, apps are kept up to date, and making use of a passcode or PIN. Microsoft has four key tips to share with people looking to avoid identity theft:
Be selfish and defensive with personal information by not sharing sensitive details in emails, and instant and text messages
Create, use and keep secret so-called "strong" passwords, which are comprised of upper and lower case letters, numbers and symbols
Protect accounts and credit by staying on top of monthly balances and managing lines of credit, and
Bolster device security by applying regular updates and using legitimate anti-malware programs.
76 percent of those surveyed rated themselves as either Excellent or Above Average when asked to assess the actions they has taken to protect their data. Because -- or perhaps in spite -- of this, 61 percent of people feel either "extremely unlikely" or "very unlikely" to fall victim to scams and fraud.
Photo credit: Imillian / Shutterstock