Bluesmart debuts its intelligent 21st Century suitcase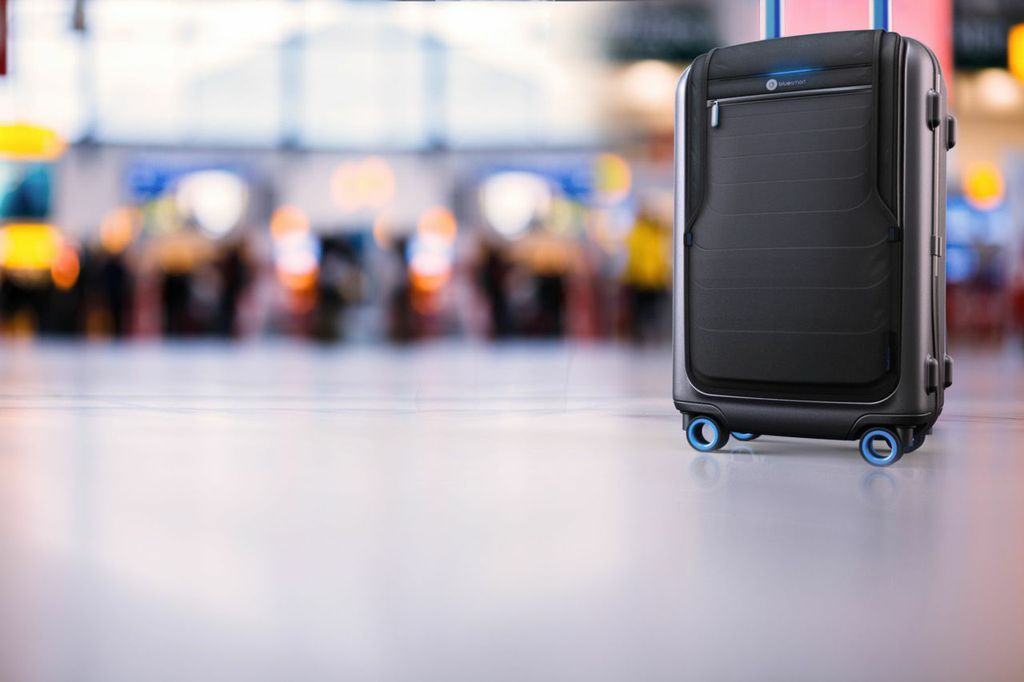 There are a few things that annoy the modern jet-setter more than anything. It is those pesky baggage restrictions for some. For others, it's the airline's uncanny ability to lose your luggage at the most inopportune times. Or maybe its those pesky TSA security lines or a lack of power outlets to charge your electronic devices.
Bluesmart Technologies wants to solve those problems in a new high-tech carry-on suitcase, and from the looks of it, the traveling public is ready to give the firm their hard-earned money.
Within two hours after the suitcase debuted on crowd-funding site Indiogogo, Bluesmart surpassed its $50,000 funding goal. Over 1,300 funders have contributed more than $310,000 to the project as of Thursday afternoon.
The suitcase connects to a user's smartphone via Bluetooth. The user can lock and unlock the suitcase, weigh the contents within, track its location, and be alerted if the suitcase is left behind, all from Bluesmart's mobile app.
"We came up with the idea for Bluesmart after suffering a couple of bad experiences with our luggage, when airlines forced us to check bags only to have them mishandled or lost," co-founder Tomi Pierucci says. "Suitcases haven't seen much innovation in decades, so we decided to design a suitcase for this century".
Bluesmart adds specialized protected compartments for electronic devices to the standard clothing compartments, and goes even further by tapping into the suitcase's internal battery for charging needs. The company claims a standard smartphone can be charged fully six times over.
The weighing mechanism is contained within Bluesmart's handle. To weigh the contents, all the user needs to do is pick up the suitcase and access the weighing option within the app. Other features include TSA approved locking mechanisms and content exposure methods for smoother security experiences.
We did find the location services option a bit problematic, at least as its been explained so far. It appears the service will rely on other users to track your lost luggage, meaning once it's out of range it may be difficult for early adopters to effectively use this feature.
Of course, with all this technology comes some fun features, too. Bluesmart will track your travel information, giving you real time updates on miles traveled and countries visited, time away from home, and even updates on your flight information so that you don't miss your flight.
The Bluesmart is expected to launch in July 2015 at a retail price of about $450 USD.