Amazon aims to burn the competition with the Fire TV Stick -- $19 for a limited time!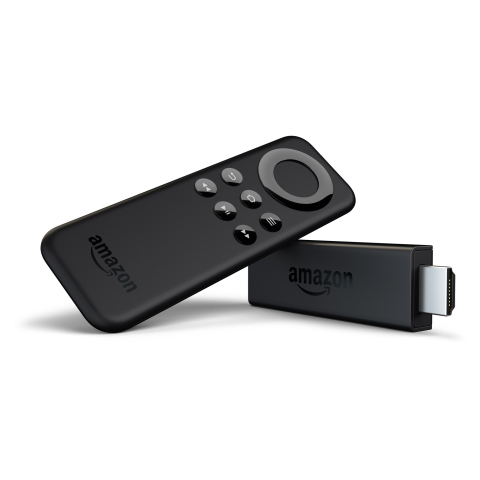 There is currently no shortage in the market when it comes to streaming devices. Quite frankly, there are so many available, that it can be very hard to choose; Chromecast, Apple TV, Roku -- it is dizzying.
Today, Amazon further complicates the decision with the all-new Fire TV Stick. Yes, the company already offers the Fire TV box, so the Fire TV Stick, in some ways, competes with its existing offering. However, the big selling point of the Fire TV Stick is the price -- $39. But wait, you may be eligible to get it cheaper!
"Fire TV Stick is the most powerful streaming media stick available -- a dual-core processor, 1 GB of RAM, 8 GB of storage, dual-band and dual-antenna Wi-Fi, included remote control, voice search with our free mobile app, easy set-up, an open ecosystem, and exclusive features like ASAP for instant streaming. The team has packed an unbelievable amount of power and selection into an incredible price point -- Fire TV Stick is just $39", says Jeff Bezos, Amazon.com Founder and CEO.
Amazon explains, "Fire TV Stick delivers instant access to a vast selection of content, including the most popular video and music services such as Netflix, Prime Instant Video, Hulu Plus, WatchESPN, NBA Game Time, Twitch, SHOWTIME ANYTIME, Prime Music, Spotify, Pandora, Vevo, Plex, A&E, PBS, PBS KIDS, WATCH Disney Channel, YouTube.com, and more. The number of video services and games available on Amazon Fire TV has tripled in just seven months, with more services and games being added every week. You can also rent or purchase over 200,000 movies and TV episodes from Amazon Instant Video, which has the world's largest selection of videos to rent or buy, including new releases and blockbusters".
OK, so yes, the Fire TV Stick is chock full of functionality and should make many consumers very happy. The $39 price is awesome on its own, as it comes with a remote, unlike Google's no-frills Chromecast. However, the real news is that Prime members can snatch one for a paltry $19 for the next 2 days. Hell, even if you do not need one, think of holiday shopping; for under 20 dollars, you can give a gift that looks like it cost much more.
Will you buy the Fire TV Stick? Tell me in the comments.