Microsoft teaches Bing to speak emoji -- Konami code included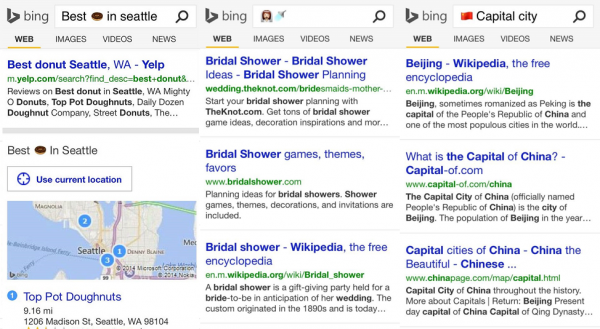 The problem with email and text messaging is that context can be lost in transmission. In other words, even if your intentions are good, the recipient may misinterpret the overall tone. This can cause the communication to break down quickly and lead to hurt feelings. Believe it or not, in business, it can even lead to review by Human Resources, as employee relations are harmed.
Emojis are often criticized as being stupid and silly -- something teens use for talking about nonsense. I disagree, as they can help establish the proper tone of your message. A smiley face or picture of a jack-o-lantern can liven up your text message or tweet so it cannot be misconstrued as being angry. Today, Bing learns how to speak the language.
"As you likely know, emoji are small pictures used to express an idea or emotion. With the explosion of mobile devices and the ubiquity of texting, it has become a shorthand language used by billions of us around the world. At Bing we want you to be able to search the same way you communicate every day. Today, we are announcing the support of emoji characters in Bing search in all English markets. With this new feature, you can search using your favorite emoji, and Bing will return results based on the semantic meaning of the emoji", says Nick Roberts, Senior Program Manager, Bing Relevance and Intent.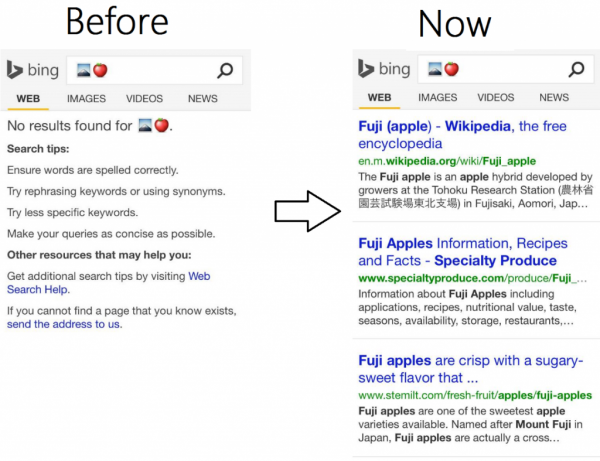 This is incredibly cool, as Bing can now translate emoji into the direct English translation. True, you likely would not type emoji directly into Bing, but you may benefit when copying and pasting from sources like text messages or Twitter. My favorite example can be seen below, as Bing can translate the infamous Konami code using emoji.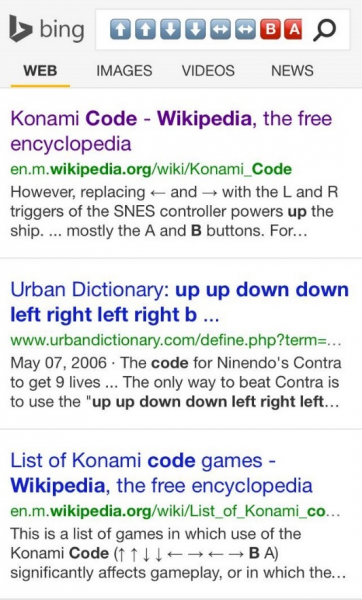 Do you use emoji? Tell me in the comments.
Photo Credit: CoolKengzz / Shutterstock