Deal alert: Toshiba Encore Windows tablet on sale for $99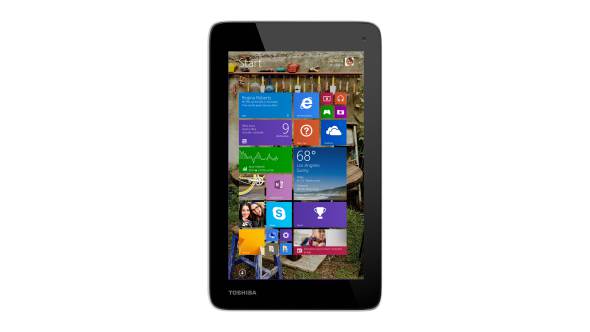 The Windows tablet market isn't a danger to Android or iPad, but it isn't doing horribly either. Microsoft's Surface Pro 3 seems to be a hit and others are on the market as well, with makers like Dell and Toshiba jumping on board. But in case you haven't yet taken the bait, Microsoft wishes to add a bit more enticement with a sale on one of them.
Between now and November 21st the company is offering the Toshiba Encore Mini WT7-C16MS Signature Edition for a steal of a price. The tablet is a seven inch model and it comes with an Intel Atom Z3735G processor, one GB of memory, 16 GB of storage, front and rear cameras and promises up to seven hours of battery life.
In addition, the device comes with free Office 365 personal edition and Microsoft is offering Bing Rewards points if you buy it now. Of course that last part will require signing up for an account with the search service, though that part of the deal is free.
For $99 it's a pretty good deal for anyone in the market for a Windows tablet. If you want to grab Microsoft Complete with "extended service and accident protection for your device -- plus unlimited software support and training from Answer Desk -- for two full years. Add Complete within 45 days of your purchase to get it all, not to mention valuable extras like PC Tune-Up, Virus Removal and Protection, and personal in-store training at no extra cost", then it will set you back another $99.