The new Kindle reader -- bang for your buck [Review]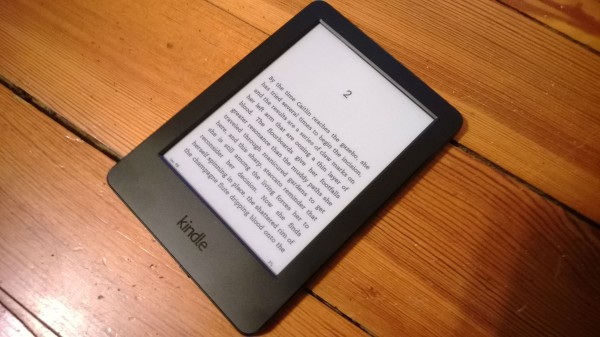 If you have grown tired of hardback and paperback books, then a Kindle may be your answer. Coincidentally, Amazon has released two new models, a standard and the Voyage, which my colleague Brian Fagioli reviewed recently. These complement the existing Paperwhite, which has not yet been updated.
If you've never before owned a Kindle, a club I fell into, then you'll find many interesting aspects to the device, which we'll discuss as we go along. The most prominent feature is obviously e-ink, and that isn't new to the platform. But it's important for several reasons -- one, it makes your books look like actual books, and two, it preserves battery life beautifully. You can go weeks without charging.
The Software
This is pretty basic. You swipe to unlock and to grab books you head to the Amazon store (indicated by a shopping cart icon) -- no fancy 3G or 4G connections, this is basic Wi-Fi for the low end model.
Settings and store are accessed by a tap at the the top the screen, which isn't readily obvious. There isn't a simple "home" button -- hardware or software. While that's a bit awkward, it isn't a deal breaker.
The Settings are fairly simple anyway, and you're unlikely to use it very often. It does contain options for "airplane mode", parental controls and more. "Free time" is also built in, which is meant for children, as it allows limited access to books. This option states "parents can set reading goals and track progress while kids can earn badges and awards".
The main screen also contains a search button and access to GoodReads, a social reading site that a number of people use these days to find and recommend books.
The Hardware
This also is simple. The bezel is quite large, especially across the bottom, but that isn't a big deal, as it provides an easy location to hold the device, which is very light.
Buttons are sparse, to put it mildly. In fact, there's only one and that's power. Give it a quick press to put the device to sleep (the screen will stay on), or hold it down to get other options such as shut down, turn off screen and restart.
Beyond that, all there is left is a microUSB port for charging, which actually seems fairly quick. Given the long battery life, that is not an issue anyway.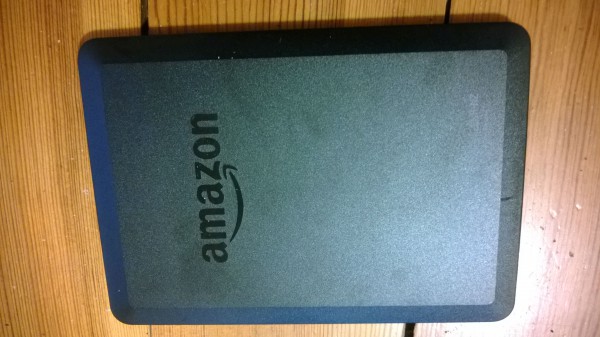 Conclusion
At $79 this is likely a good investment. It isn't perfect. A home button would certainly be a welcome addition -- a simple hardware one. But aside from that minor complaint, I had no problems adapting to the device and it has already replaced Play Books on my tablet as my choice for reading.
Amazon should sell plenty this holiday season, given the price. It would be perfect for children, but it's also equally good for adults. This is obviously the low end of the Kindle line, but really, it's good enough for most consumers. Why pay more if you don't have to?