Build your own 3D printer in 90 weekly parts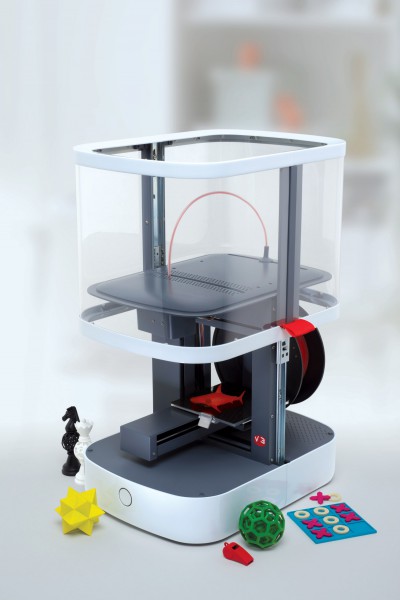 We've all seen those adverts for partworks allowing you to build a scale model of the Titanic at a cost not far off that of raising the real thing.
Now though UK publisher Eaglemoss Collections is producing a partwork that allows you to produce something a bit more useful. In 90 weekly parts it lets you make your own working 3D printer.
Up to now 3D printing has required expensive, complex equipment that's meant it's been largely the preserve of industry and academic institutions. 3D Create & Print will give consumers the ability to build their own machine and safely print jewelery, games, figurines, mobile phone cases and many other objects.
The collection will be supported by its own website allowing users to download designs and software. There'll also be an online shop to purchase consumables and tools.
Maggie Calmels, Eaglemoss' senior VP, global creative and innovation says, "This collection also allows us to utilize our unique 'partwork' retail model; offering people the opportunity to purchase and build their own printer at small weekly costs, while the accompanying magazine is aimed at engaging readers and giving them the chance to learn more about the science behind the product".
The printer has been designed by Sebastian Conran, founding director of Sebastian Conran Associates, and is the first non-industrial model to come with a safety hood. "As 3D printing technology and applications become more mainstream, 3D printers are moving from the hi-tech workshop into the home, office and shed. Recognizing this trend and opportunity, we worked with Eaglemoss to develop a 3D printer that was more suitable for home use," Conran says.
3D Create and Print will be available in the UK from December 26th with the first issue costing £1.99 and subsequent issues £6.99 -- plus two premium issues at £14.99. For more information or to pre-order a subscription visit the www.3dprinter-collection.com site.