Tech companies like Facebook and Google lead the way in delivering LGBT equality in the workplace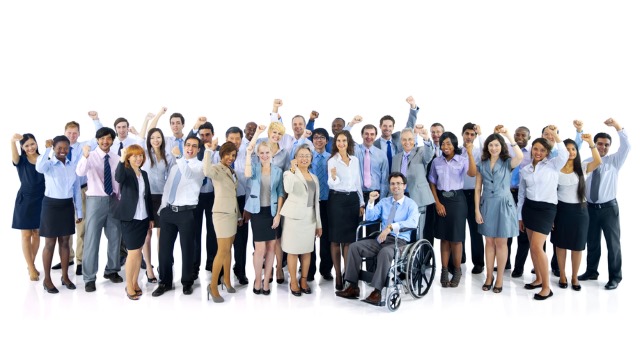 US technology companies are setting a benchmark for those in other sectors to reach for when it comes to LGBT equality in the workplace. These are the findings reported in the thirteenth edition of the Human Rights Campaign (HRC) Foundation's Corporate Equality Index. The HRC rates workplaces on lesbian, gay, bisexual and transgender inclusion and equality, and this year's report shows that there is now greater awareness and understanding of the transgender community.
The index rates companies using a variety of factors including the presence of non-discriminatory policies, the existence of transgender-inclusion healthcare, and whether or not there are guidelines in place to encourage transgender inclusion. This year there are a record number of businesses attaining a 100 percent rating, and 14 of these fall into the hardware, software and data services areas of the tech sector.
Joining the companies with a perfect score this year are Facebook and Yelp, and Adobe makes an impressive improvement from 90 to 100 percent. Facebook had previously managed to upset the LGBT community with its real names policy. Deena Fidas, director of the HRC Foundation's Workplace Equality Program, said:
Long viewed as thought leaders in business innovation, it's no surprise that computer tech companies continue to be strong leaders in LGBT workplace inclusion. This year, we welcomed two new computer software and hardware companies to the CEI, continuing evidence of the sector's commitment to fairness.
91 percent of Fortune 500 companies include reference to sexual orientation in their non-discrimination policies, while just 61 percent make reference to gender identity. Both figures are up from previous years.
President of the HRC, Chad Griffin, believes that US businesses could teach a lot to other sectors:
Despite 66 percent of all Fortune 500 companies now including gender identity in the employment protections, we know that this does not always translate into everyday inclusion of the transgender community. While many companies are leading the way, our nation's federal non-discrimination protections are lagging behind. Critical cultural shifts need to take place to foster greater inclusion. In this case, our elected leaders should be looking to corporate America for a sterling example of how progress is achieved.
A couple of weeks ago, Amazon published its diversity report which showed the company remains dominated by white middle-class men, although the report revealed nothing about LGBT policies. Next year's HRC report will make for interesting reading as it will, for the first time, include companies' global LGBT policies, not just those in place in US operations.
Photo credit: Rawpixel / Shutterstock