India falls in love with smartphones and tablets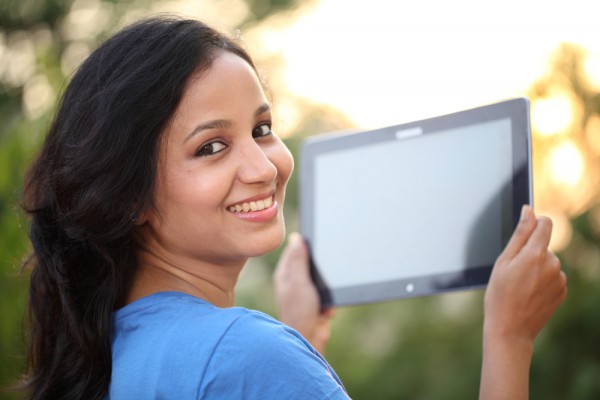 We're frequently being told that the real potential for growth in mobile devices sales is coming from emerging markets, particularly in Asia and the Far East.
The latest research findings from IDC into the Indian market bears this out with strong growth in sales of both smartphones and tablets.
A new high in smartphone shipments in the third quarter of 2014 saw them take over 30 percent of the Indian market for the first time with 23.3 million units shipped. That represents a growth of 27 percent over the previous quarter and 82 percent year on year.
Most of these are standard smartphones rather than oversized devices, however. "With 6 percent of the overall smartphone market, Phablets (which IDC defines as smartphones with a screen size of 5.5 inches to 6.99 inches) are observed to be hitting a plateau," says Kiran Kumar, Research Manager, Client Devices at IDC India. "Smartphones with screen sizes between 4.5 inches and 5.5 inches are seen as the sweet spot for consumer preference. However, consumers need larger screen sizes to enjoy media content and with the 4G rollout expected in calendar year 2015, we expect the Phablets segment to pick up again".
Looked at by manufacturer, Samsung is the market leader with 24 percent, followed by local brand Micromax on 20 percent, up two percent on the previous quarter, whilst Samsung's share contracted slightly. Next come Lava and Karbonn, with Motorola rounding off the top five.
The tablet market has also shown its best year to date growth, with quarter on quarter growth of 10 percent in the third quarter taking it to 0.94 million units. Android devices dominate with 90 percent of the market and this trend is expected to continue. The adoption of Windows tablets is forecast to increase as units become available at lower prices but they're starting from a low base.
Samsung again has the largest share of the market with 22.2 percent with Micromax second on 10.9 percent. Coming up fast in third is relative newcomer iBall on 10.6 percent, its growth mainly coming from consumer sales.
Next year IDC expects the commercial tablet market to show the most growth whilst consumer sales remain relatively stable. "We are likely to see increased activity by PC OEMs in the tablets space with a focus on the 7 inch and 8 inch form factor," says Tanvi Mann, Market Analyst at IDC India.
More information on IDC's market trackers is available on the company's website.
Image Credit: SnowWhiteimages / Shutterstock