East-Tec Eraser 2015 debuts 'intelligent Risk Monitor'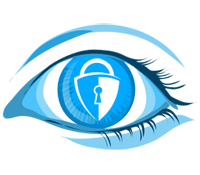 East-Tec has released East-Tec Eraser 2015, the latest edition of its comprehensive PC privacy tool.
This version introduces the Risk Monitor, which warns you of potential privacy risks as soon as they happen, removing them with a click.
If you're running a regular cleanup then a new "Scan first" option gives you more control, displaying the files and tracks it's about to wipe, and allowing you to find or exclude particular tracks from the list.
As with similar applications, East-Tec Eraser 2015 can't fully clean your Internet tracks until any running browsers are closed. The program now warns you if there's a problem, and can close any or all active browsers as required.
Support for exFAT, and removable devices of up to 128GB capacity, means you should be able to clean more USB keys.
The program now includes the Recycle Bin as one of the options in its Erase Deleted Data module, and a new "Clean and Shut Down" option sees your system automatically closed down once the secure wiping process is complete.
East-Tec Eraser 2015 is available now for Windows XP and later, at a special offer price of $29.95. Make up your mind quickly, though: the deal expires on December 1st.