Mozilla to eat a poisoned Apple -- bringing Firefox to iPhone and iPad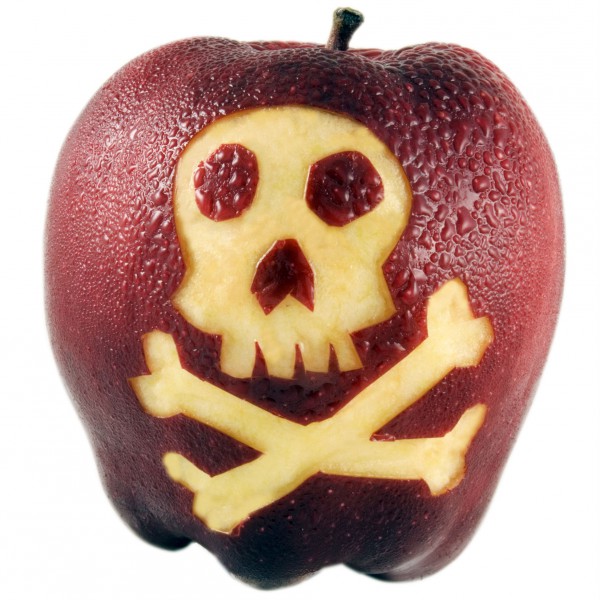 Apple makes some really great products. Quite frankly, you really can't go wrong with anything it makes. Sure, I prefer Windows and Linux distributions on the desktop, but OS X is a fine operating system too. The true bread and butter for the fruit-logo company, however, is not its desktop operating system, but mobile -- iOS. I own an iPad and enjoy it for what it is, but I find iOS to be a spectacularly terrible operating system, as it is too restrictive and dumb-downed. For some, the designed simplicity is a benefit, but for advanced users like myself, lack of a user-accessible file system is a non-starter.
The truly terrible crime, however, is that Apple does not allow browser engines other than its own. Google chose to offer a neutered version of Chrome for iOS, but Mozilla famously did not bring Firefox. I was rather proud of Mozilla for sticking to its beliefs and refusing to give in to Apple's policies. Yes, it sucks not having Firefox on iOS, but I supported the decision. Today, however, Mozilla concedes as it is bowing down to Apple in an effort to target more users. In other words, Mozilla is biting into a shiny red apple, but I fear that it is poisoned!
Mozilla's Release Manager, Lukas Blakk, rocked the world with a short Tweet with a huge impact:
We need to be where our users are so we're going to get Firefox on iOS #mozlandia

— Lukas Blakk (@lsblakk) December 2, 2014
It's hard to blame Mozilla for targeting users and trying to get a larger install base -- hard, but not impossible; I do blame it! As a Firefox user and supporter, I do not want the open source browser to be powered by WebKit instead of Mozilla's Gecko on iOS.
Quite frankly, if Apple will not allow Gecko, I would prefer Mozilla stick to its guns and continue its boycott of the operating system. Hell, iOS does not even allow the user to change the default web browser from Safari! Caving to Apple's unfair policies is a loss for the open web overall.
What do you think of Mozilla's plan? Tell me in the comments.
Photo Credit: Eric Von Seggern / Shutterstock