Samsung announces 850 EVO SSD with 3-bit 3D V-NAND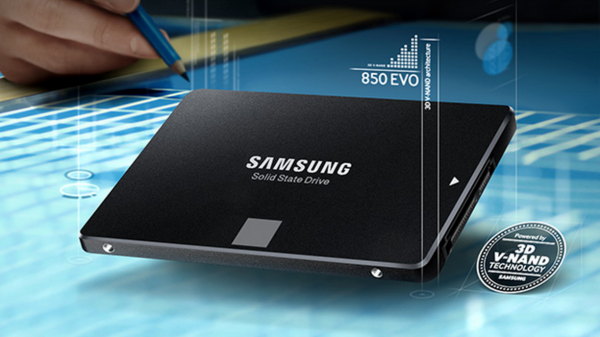 When it comes to computer building and upgrades, one of the most important components is a solid state drive. Sadly, many computer manufacturers still utilize spinning hard disk drives in their machines -- a shame, really. Yes, a HDD may be a more cost-effective way to achieve greater storage, but from a performance standpoint, an SSD is far better.
There are many great manufacturers of solid state drives, but Samsung is one of the best. Not only are its offerings reliable, but fast too. Today, the company announces the 850 EVO SSD, featuring a 3-bit 3D V-NAND.
"Based on Samsung's 3-bit 3D Vertical NAND (V-NAND) technology, the 850 EVO SSD provides a significant boost in performance and endurance as compared to its predecessor, making it ideal for use in mainstream PCs. With the slogan of 'a new caliber of performance & endurance', the new drive will be globally launched in a total of 53 countries in the United States, Europe and Asian markets later this month".
The company further explains, "the Samsung 850 EVO series comes in 1TB, 500GB, 250GB and 120GB capacity options, and boasts sequential read speeds of up to 540 megabytes per second (MB/s) and write speeds of up to 520 MB/s. With Samsung's TurboWrite technology, the 1TB version of the 850 EVO offers random write speeds of up to 90K IOPS, which enables fast storage of high volume data and multi-tasking operations. Additionally, the drive features outstanding reliability with 80GB data writes per day for five years in the 500GB and 1TB models".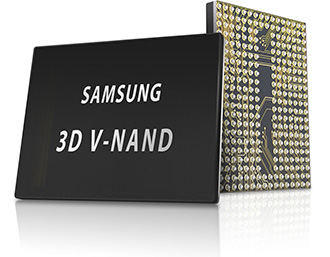 The release of this SSD is very timely, as one of my drives, from a different manufacturer, recently failed. Of course, I bought the drive due to a low price, so I have no one to blame but myself. With that said, this time around, I will take a serious look at the 850 EVO. After all, even though the 1TB drive I desire may be a bit pricey, it is hard to put a price tag on the reliability and the safety of your precious files.
Which SSD manufacturer do you prefer? Tell me in the comments.