Fedora 21 is here -- Linux fans get an early Christmas gift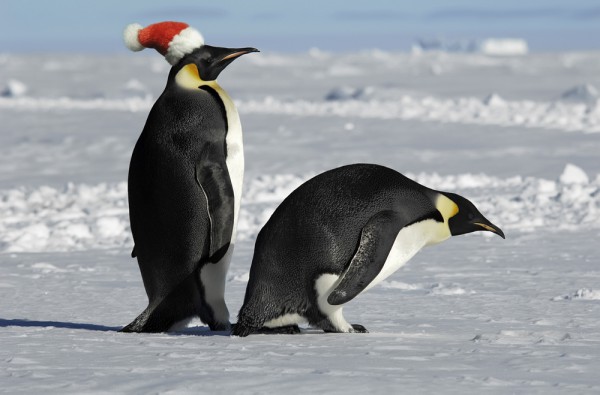 There are so many Linux distributions nowadays -- arguably too many -- that it often feels like resources are being spread thin. After all, many Linux contributors don't get paid for their work -- they do it for love. With that said, it is a bit silly that this free labor is not being maximized to its potential. It is reminiscent of Android ROMs, where much of the work is duplicated, and everyone wants to offer their own for Internet fame. The Linux community has become like a vomit-bucket, where developers puke up distros that come and go; a trip to Distrowatch can make you dizzy.
Luckily, not all Linux distributions are fly-by-night operating systems; quite the contrary actually. There are still dependable distros like Ubuntu and Fedora, with the latter being my personal favorite (Linus Torvalds' favorite too). Today, Fedora 21 reaches final release. Yes, the wait has been long, but good things come to those that do so.
"The Fedora Project, a Red Hat, Inc., sponsored and community-driven open source collaboration, today announced the general availability of Fedora 21. This is the first Fedora release influenced by the Fedora.next initiative, which emphasizes increased modularity and flexibility from the Fedora operating system.  As part of this effort, Fedora 21 offers three variants: Fedora 21 Cloud, Fedora 21 Server, and Fedora 21 Workstation", says the Fedora Project Team.
Of course, some users will be upset that three variants are being offered. With that said, it is not a secret; the Fedora Project has been transparent about this strategy. If you are panicked, don't be; the team explains, "all are built from a common base set of packages that includes the same Linux kernel, RPM, yum, systemd, and Anaconda. This small, stable set of components allows for a solid foundation upon which to base the Fedora 21 variants".
Matthew Miller, Fedora Project Leader shares, "there is no place for monolithic technology in today's computing world -- end users are seeking tailored yet flexible platforms to build their own custom solutions, be it a network server environment, a scale-out application, or a comfortable desktop environment serving as an interface to more complex systems. The Fedora community needed to keep pace with these demands while still delivering the cutting-edge Linux innovation for which we are known. With Fedora 21, we are able to address specific use cases across the desktop, the server room and the cloud, bringing to light new developer tools, enabling specific server roles, and providing a powerful, lightweight host for containerized applications".
Most home users will only care about the workstation variant. While it has many new features, the Fedora Project highlights three major ones:
Streamlined Software Installation -- The Software installer, a cornerstone component to Fedora 21 Workstation, allows users to quickly and easily locate their applications. It provides a responsive and fast user experience, going hand-in-hand with a greatly improved number of featured Fedora applications included with Fedora 21 Workstation.
Wayland Support (Experimental) -- Wayland, a powerful next-generation display server technology, is included in Fedora 21 Workstation as an experimental build, allowing developers to test and integrate their applications with Wayland's new capabilities.
DevAssistant -- A developer "helper", DevAssistant automates the setup process for a large number of language runtimes and integrated development environments (IDEs); DevAssistant also integrates with Fedora Software Collections, offering access to multiple versions of different languages without worrying about system software conflicts.
As crazy as it sounds, Fedora 20, the previous version, was released on December 17, 2013. For all intents and purposes, fans of the operating system have waited a year between releases. While users of Windows won't think a year is long, it is an eternity for the Linux community.
It is particularly frustrating, as desktop environments are only officially updated with each release of the distro. What does this mean? Fedora users are often on "outdated" versions of GNOME and KDE, while Ubuntu users easily update to the latest and greatest.
Personally, I have a desktop earmarked for the operating system and I cannot wait to download and test it. While some people will ask Santa for Xbox One, a bicycle or a Kuerig 2.0, I am happy with the totally free Fedora 21. The jolly fat man can skip my house this year. This is truly, an open source Christmas miracle!
You can download Fedora 21 here.
Are you excited for the newest version of Fedora? Tell me in the comments.
Photo Credit: Armin Rose / Shutterstock