Microsoft now accepts Bitcoin payments in Windows, Windows Phone and Xbox stores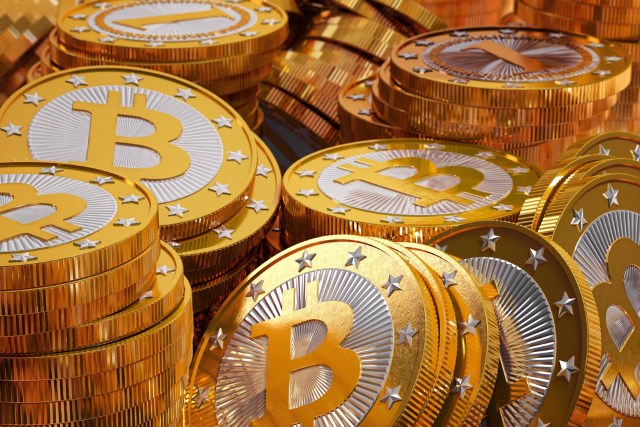 We've heard that 2015 could be the year of cryptocurrencies, and now it seems that Microsoft is getting in on the action ahead of the New Year. There is yet to be a formal announcement, but Microsoft now accepts Bitcoin as a form of payment for apps, games and other digital content.
The virtual currency can be used to make purchases in the Windows Stores, Windows Phone Store and the various stores that exist for Xbox. While Microsoft is yet to issue a statement about the acceptance of Bitcoin, a page has been added to its customer support site that gives some details.
The page, entitled "How do I use Bitcoin with my Microsoft account?" explains that "you can now use Bitcoin to add money to your Microsoft account". At the moment, the currency can only be used to make payments within the US, but it is possible that there will be a global rollout further down the line.
In order to make a payment using the digital currency, Bitcoins must first be added to a Microsoft Account and from here the necessary amount can be redeemed. "You can't use Bitcoin to purchase Microsoft products and services directly at this time," the support page points out.
Microsoft is far from being the first big company to welcome the use of Bitcoin, but its adoption will be seen as a positive move for those pushing for wider acceptance.
Update:
Microsoft has now made an official announcement. Over on the Fire Hose the company explains that starting today, Bitcoin payments are an option -- payments will be processed by BitPay. A Microsoft spokesperson said:
Microsoft is dedicated to providing customers with personalized, integrated and frictionless buying experiences, and Bitcoin represents just one of the company's investments in offering consumers worldwide flexible payment options, in addition to support for credit cards, PayPal, AliPay, and mobile operator billing. Today we accept payments from customers in over 200 markets worldwide.
Photo credit: Lightboxx / Shutterstock