Razer announces studio-grade Seirēn Digital Microphone -- the question is, why?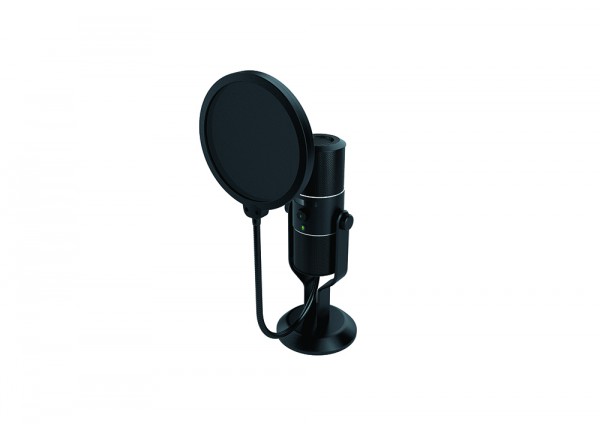 A company's brand is something very important. Quite frankly, once a brand is blemished or diluted, it can be very hard to recover. If a restaurant has a food-poisoning incident, foodies are not quick to forget. Dilution though, is a bigger issue, as brands often lose focus on their DNA. What do I mean by this? A good example is Polaroid. The brand used to be synonymous with photography, but now, after a series of business calamities, the name brand is essentially rented out to the highest bidder. The result is you see low-end televisions and tablets with the name Polaroid, and the brand is diluted and cheapened.
True, there is nothing wrong with a company looking to expand its offerings, as long as it stays true to the brand image. Today, PC-gaming hardware manufacturer Razer announces a slight diversion from its typical brand focus, with a new studio-grade microphone, called the Seirēn. Can it be used for gaming? Sure, I suppose so, but it is not designed for it. Instead the focus is on music recording and audio streaming. The question for me is, why?
"The Razer Seirēn features a versatile multi-pattern USB digital connection capable of four different recording pattern configurations with three custom-tuned 14 mm condenser capsules. This makes the Razer Seirēn digital microphone ideal for the needs of professional musicians, streamers and YouTubers who demand superior clarity. With plug-and-play simplicity this microphone is simple to use at the studio or at home", says Razer.
The company further explains, "the Razer Seirēn also allows content creators to quickly switch between 4 different polar recording patterns (Cardioid, Stereo, Bidirectional and Omnidirectional) by rotating the main control knob. Allowing for greater versatility of use depending on recording applications. The microphones built-in headphone amplifier allows for zero latency, real time accurate monitoring of recordings to ensure users sound exactly as they intend to".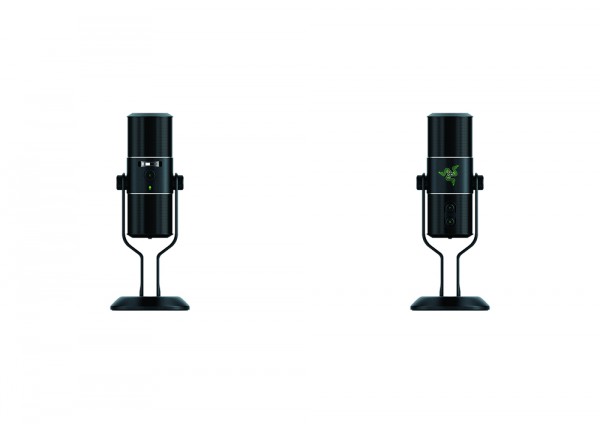 "Platforms like YouTube and Twitch are a big part of how people experience their media today, and they shape how we interact with each other. Tuned for a professional-style setup and able to be assembled and transported quickly and easily, the Razer Seirēn is a microphone designed specifically for streamers and YouTubers", says Min-Liang Tan, Razer co-founder and CEO.
Razer lists the following specs and pricing:
Specs
Power required / consumption: 5 V / 500 mA (USB)
Sample rate: 192 kHz
Bit rate: 24 bit
Capsules: 3 x 14 mm condenser capsules
Polar patterns: stereo, cardioid, omnidirectional, bi-directional
Frequency response: 20 Hz – 20 kHz
Sensitivity: 4.5 mV / Pa (1 kHz)
Max SPL: 120 dB (THD: 0.5% 1 kHz)
Pricing
Razer Seirēn digital microphone U.S. $179.99 / EU €179.99
Shock mount accessory for the Razer Seirēn U.S. $49.99 / EU €49.99 (RazerStore exclusive)
Pop filter accessory for the Razer Seirēn U.S. $49.99 / EU €49.99 (RazerStore exclusive)
Razer Seirēn professional bundle U.S. $229.99 / EU €229.99 (RazerStore exclusive)
By mentioning Twitch, a service that allows gamers to stream their gameplay to the Internet, it sort of ties into gaming, but the link is a stretch. Do I think this product dilutes Razer's brand? Not by itself, but I hope for the company's sake that it does not start going too far from its gaming roots. After all, the company also just released a wearable -- the Nabu, seen below -- recently too. That makes two questionable product releases from a brand perspective.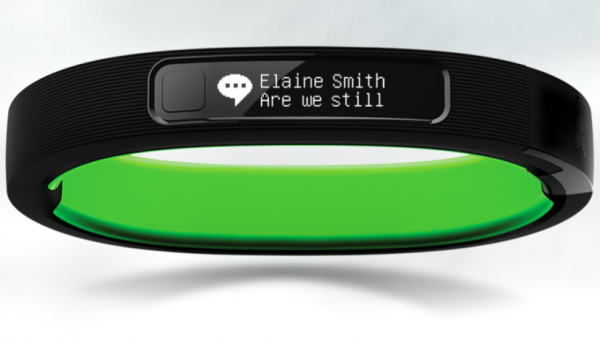 Brand aside, the product is quite attractive and the specs are good. With that said, it is also quite pricey. Will you buy this microphone? If so, tell me what you will use it for in the comments.