Lenovo Edge 15: A great laptop, just in time for Christmas [Review]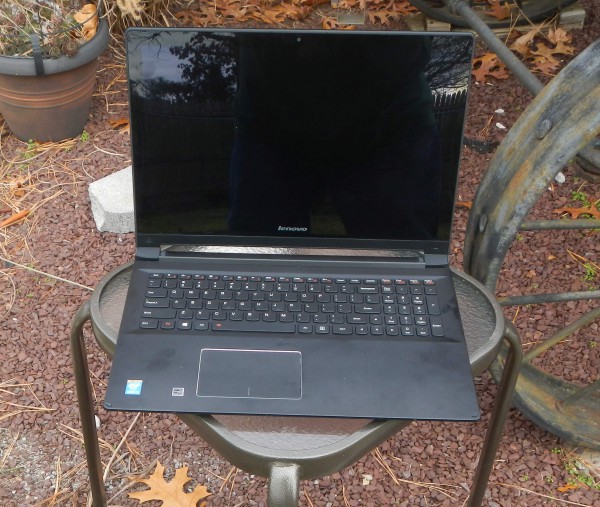 If you need a laptop, there are generally two routes you can go -- desktop replacement or desktop companion. In other words, a svelte 11 inch laptop is cute and light, but hardly something you would want to use full-time. Such a small screen can be tedious for doing a lot of work. Sure, you can connect it to a larger monitor for enhanced productivity, but that is an additional purchase, and requires a dedicated work area in the home. What about those of us that want a machine that can be used comfortably anywhere -- including a kitchen table -- with a large screen and full keyboard? Not everyone is just surfing the web on their laptops as the Chromebook crowd would have you think. Some of us need an honest-to-goodness desktop replacement for getting work done.
Luckily, this demographic is not ignored, and good ol' fashioned laptops still exist, even if they don't get the same "oohs" and "ahs" as their tiny cousins. I became quite intrigued by the Lenovo Edge 15, because first of all, it is Lenovo -- a durable and dependable brand. More importantly though, it has a 15 inch screen, and a full keyboard...including a number pad! The fact that it is a 2-in-1 partial-convertible, is just icing on the cake. While everything looked good on paper, the question became, did the real-world experience match up? With a desire to find this out on my own, I obtained one for review.
Specs
4th Gen Intel Core i5-4210U processor
6GB DDR3L memory
15.6 inch 1920 x 1080 LED-backlit high-definition 10-point multitouch-screen IPS display
Western Digital Blue 1TB Serial ATA hard drive (5400 rpm)
Intel HD Graphics 4400
Built-in high-definition 720p webcam
Multiformat media reader
1 USB 3.0 port and 2 USB 2.0 ports
Built-in high-speed wireless LAN (802.11ac)
Bluetooth 4.0 interface
Built-in Gigabit Ethernet LAN
Weighs 5 lbs. and measures just 0.8 inch thin
Microsoft Windows 8.1 64-bit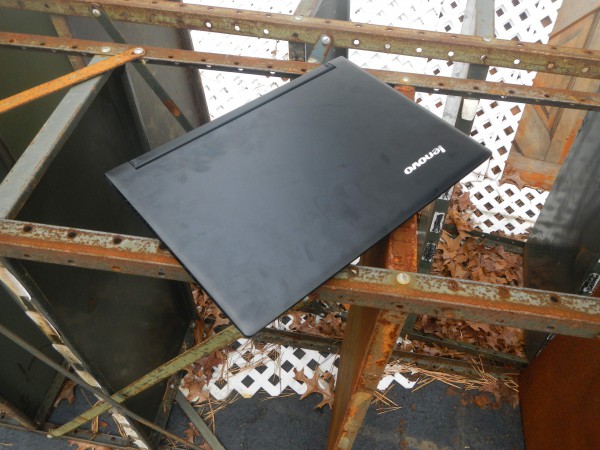 Impressions
Upon removing the laptop from the box, I immediately noticed the weight -- 5 pounds is significant. I also noticed the cold temperature. What do I mean by this? The body is aluminum, rather than plastic! There is nothing wrong with plastic per se, but metal lends to a premium feeling.
Speaking of premium, the hinge is rather stiff -- in a good way -- meaning it feels durable. There is nothing worse that a chintzy hinge on a laptop, that ends up getting loose. Here, the display stays secure, with minimal shake when using the touch screen. Each time you open the laptop, you get a reassurance that it should last a long time.
While the Edge 15 cannot turn into a tablet, it is touch screen, and the hinge allows the screen to rotate 300 degrees. This means you can position the laptop with the keyboard facing downwards, and the display facing you. Why would you want this? It allows better immersion when watching a film, or showing a presentation.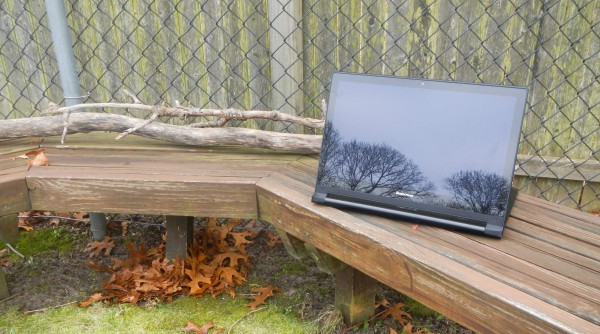 The keyboard is one of the most important aspects of any laptop, and the Edge 15 does not disappoint. Keys are well spaced and surprise, surprise, back-lit too! The model I am testing is only $699, and at that price, manufacturers do not always include this awesome feature. It makes typing at night a breeze, and best of all, it can be turned off with a function key. If you want to conserve battery, or minimize light in a room, function + space bar turns it on and off.
Typing on the keyboard is a dream, as I am able to type fast and without typos. While Lenovo's key design with rounded buttons seems odd at first, it should not negatively impact your typing. Actually, I find that if anything, it may even help.
The trackpad can sometimes be finicky (and frustrating), but overall works as expected. Using two-fingers to right-click doesn't always work, despite my making it so in the settings. For best results, I found using the bottom right corner for right-clicking to be optimal. If you are using the Edge 15 as a full-on desktop replacement, you may want to invest in a mouse; something I would recommend on all such machines. I have been using the newest Microsoft Arc Bluetooth mouse with great success.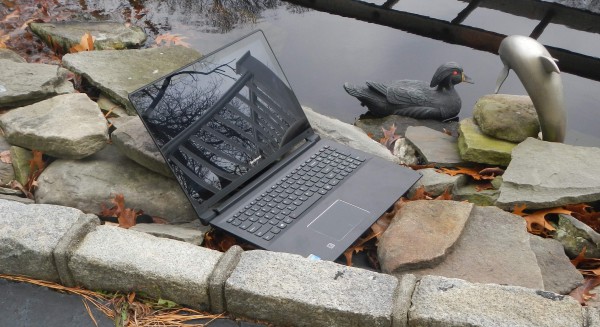 The 15.6 inch display is big and bright, and despite being "only" 1080p, looks wonderful. Whether you are watching movies from Netflix or YouTube, your eyes will be very satisfied. Unfortunately, you cannot watch DVD or Blu-ray movies, as this laptop does not come with an optical drive. This is understandable, as optical drives are falling out of favor with consumers, and adds bulk to a laptop's design. If you do need an optical drive, I suggest pairing the Edge 15 with a USB variant, like this one:
Battery life is really good, lasting many hours on a single charge. The 4-cell battery is perfectly acceptable and gives confidence to get work done without being tethered to a wall outlet. The power button is located on the right side, and while small, I haven't had issue with locating it by feel alone.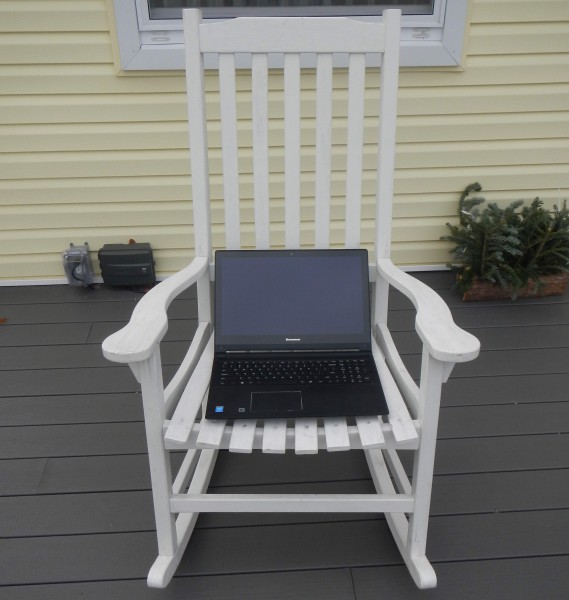 Where the Edge 15 does fall flat, however, is in the audio department. The speakers are bottom-mounted (when using in laptop mode), and while passable for movies, are rather tinny for music. Worst of all, when using the laptop in bed, my blanket muffled the sound. True, from a cooling perspective, I probably shouldn't use a laptop on a blanket or pillow, but I'll be the decision-maker there. For music lovers, I would suggest investing in a small Bluetooth speaker, like the UE Mini BOOM, or getting some headphones.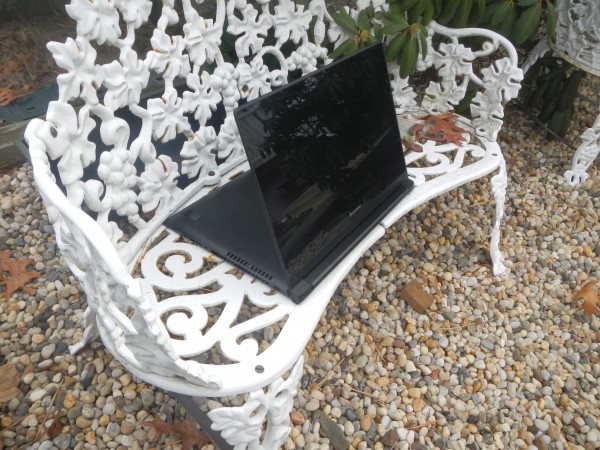 The other disappointment is the 5400RPM hard drive. An SSD would make the machine so much faster, but at the same time, many consumers are looking for storage space for their files. A 1TB SSD would be impossible at this price point, and many consumers would probably dislike having a small 120GB SSD, despite speed benefits. From a cost/storage perspective, I understand Lenovo's decision. With that said, as someone who typically uses Windows with an SSD, the performance hit from the HDD is noticeable, but not a deal-breaker. You may find the HDD to be totally fine, though.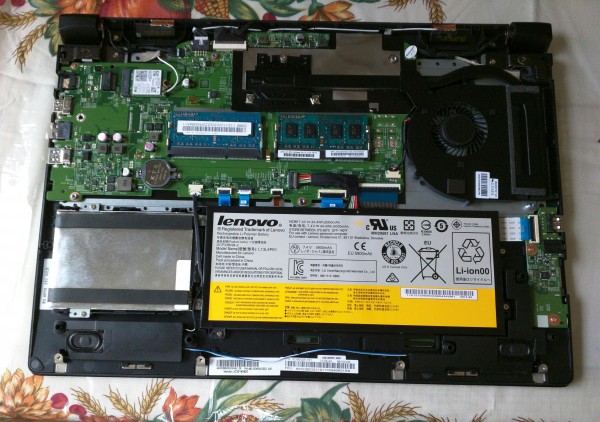 I decided to see how easy it is to upgrade the Edge 15. I removed all of the screws from the bottom of the laptop, and the bottom panel easily popped-off. As you can see above, the ability to upgrade is phenomenal. I was floored at how easy it is to access the battery, HDD, RAM and wireless card. For now, the 6GB of memory, (a 2GB and 4GB module) and Intel wireless card are perfectly fine for me. However, I did want to try adding an SSD.
I removed the 4 screws that held the 1TB HDD cage (bottom left of photo) in place, and then replaced it with an extremely modest SanDisk 30GB SSD. Why so small? Well, I figured that since I was replacing the drive, I should test a Linux-based operating system -- which typically does not require much storage -- on the Edge 15 too. For my testing, I downloaded Linux Mint 17.1 Cinnamon.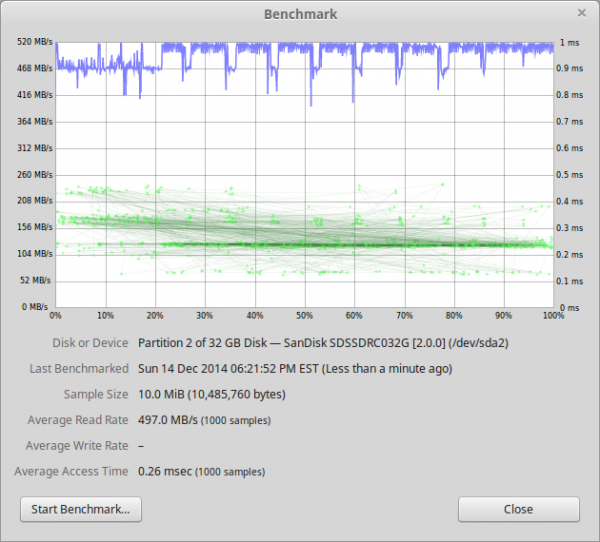 Installing Linux Mint from a USB flash drive was very simple -- after painlessly changing the appropriate BIOS settings -- and I was up and running in no time. Since the Edge 15 uses an Intel CPU, graphics and wireless card, no proprietary drivers were needed; everything worked out of the box. Best of all, as expected, the SSD was much faster than the HDD it replaced; as you can see above. This is a superb Linux machine!
Conclusion
A Best Buy exclusive, the Lenovo Edge 15 is a great value at $699. The hardware feels premium, and the performance is great. The upgrade capability is impressive, and will allow you to improve specs as you need. Heck, you can easily increase the memory to 16GB (2x 8GB) for around $150.
Whether running Windows or Linux, the experience is top-notch. Only the speakers really disappoint, and that can be remedied with a Bluetooth speaker or headphones. If you need to buy a desktop replacement for yourself, or to give to someone as a Christmas gift, this is an excellent choice and I recommend it.