Microsoft's Bing predicts 2015 -- Patriots win Super Bowl, Beyoncé gets Best Album Grammy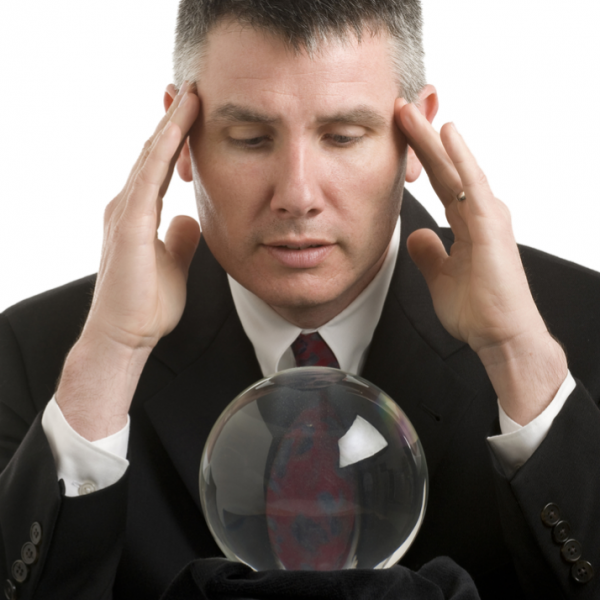 Do I believe in psychics? No. I do not believe that people have magical powers that can predict the future. With that said, I like watching the Long Island Medium, Theresa Caputo, on TV. If you aren't familiar, she claims to talk to the dead, and transmits messages from the deceased to their families. I watch it from an entertainment perspective only.
I prefer my predictions to come from good ol' fashioned computers. Microsoft's Bing has seen some success in its predictions, but today, it is taking it to another level. You see, the search-engine is now predicting the events of 2015! As a Jets fan, and overall hater of New England sports, I hope Bing is wrong, as it predicts Tom Brady and the Patriots to win the Super Bowl.
"As you know, the Bing Predicts team has been busy this year predicting events like the World Cup, NFL games, and the US Mid-term Elections. We were inspired by Bing's top searches of 2014 and started looking for a bigger challenge -- how could we apply our Bing Predicts technology to the trends and events of 2015? We've polished our crystal ball -- or rather analyzed search signals, social and cultural signals and more -- to uncover emerging trends that will break through in the coming year", says The Bing Team.
The team further explains, "the billions of searches conducted on Bing give us the opportunity to capture the voice of the people in a unique way. Predicting 2015 is just another example of Bing putting its intelligence to work, with new insights on moments that matter. Similar to how we determined predictions for reality shows, NFL games, and the Midterm Elections, the Bing Predicts team uses statistical models for search, social information, and other relevant indicators to identify predictions for the year ahead. With the power of the Bing platform, the results consider things like search intent and contextual understanding to distinguish the difference between what is truly a trend versus something that is mostly creating buzz".
Here are some of the highlights of Bing's 2015 predictions:
Fashion: We loved them, we hated them, and now Bing predicts we will love them again in 2015. What are they? Turtlenecks. This, and many other memorable 70's fashions are making a comeback. Get ready for boho style clothing with lots of fringe and bell-bottomed pants. Bing also predicts we will be seeing more belted scarves and utilitarian jackets in the new year.
Sports: The NFL season is in the final stretch and fans are pulling for their teams to make it to the Super Bowl in 2015. Bing predicts the final game will come down to the New England Patriots and the Green Bay Packers with Tom Brady leading the Patriots to the ultimate victory.
Awards: Who will take home a Grammy this year? The fan favorites are Sam Smith for Best New Artist and Beyoncé for Album of the Year. As for the Golden Globes, the voice of the people is saying they want Boyhood to earn the award for Best Motion Picture Drama.
Travel: In 2015, travel will be all about exploring the hidden gems across the country. Interest in using one's vacation to explore small towns is on the rise, while metropolitan meccas like New York and Los Angeles will fall off the list.
Food: Ever heard of the Mediterranean diet? If you haven't heard of it yet, you're about to. Bing is seeing a major spike in people's interest in Middle Eastern food, from dishes they want to try at home to restaurants they plan to visit, people are loving the flavor packed dishes from the Middle East.
I must be honest, if this is what 2015 holds, I pray to god that Doc and Marty McFly can somehow go back in time and alter something to change the course of the future. Patriots winning the Super Bowl? Beyoncé winning best album Grammy? I hate the thought of those two things, but what I cannot stomach is a return of bell-bottomed jeans. Please, just let those unholy pants stay dead and buried.
Photo Credit:  Pete Saloutos / Shutterstock