Holiday 2014 gift guide for procrastinators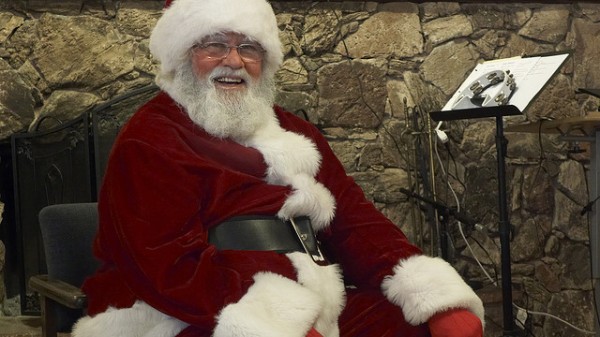 You lazy son of a bitch. It's Sunday, Christmas is Thursday, and you still haven't started shopping for gifts? Don't worry, we've got your ass covered with a quick, down-and-dirty gift bonanza. It's an eclectic mix because we have the attention spans of mice intoxicated by coffee and Krispy Kremes.
Lucky you. Many U.S. online shops grub for dollars by offering last-minute, free one-day shipping. Ha! There are some rewards waiting until Santa attaches reindeer to the sleigh. Read fast, because some of these are deals that won't last -- and when we say this grab bag is random, we mean it.
Nikon CoolPix A digital camera. Put down the eggnog! B&H Photo sells this compact mirrorless beauty for $700 off! The CoolPix A packs a full-size sensor -- same as those big dSLRs but in slim, stuff-it-in-your-pocket body. Lens is fixed (non-interchangeable), 18.5mm and f/2.8. Sale price is $399 and you can add the discounted optical viewfinder at time-of-purchase only for another $99.
Hasselblad Stellar Special Edition digicam. Now here's a stocking stuffer for those with cash to burn, or who really want to give something special. Hasselblad is the name, Sony is inside the body, and the design is retro-classic. B&H Photo discounts this beauty from -- choke, choke, cough -- $2,300 to $999. Hurry! Three of the five color combinations are sold out.
Google Nik Collection. If your gift receiver already has a digital camera, they need some fine software for making photos that look good (or don't) great. This 7-in-1 toolkit is exceptional value for $149. Requires OS X or Windows. Chromebook users are out of luck.
Lenovo IdeaPad N20P. Speaking of Chromebooks, we suggest this touchscreen laptop that converts into a table-top tablet. We wish this 11.6-inch screen beauty had more RAM (only 2GB), but otherwise there is just too much to drool over (please, slobber into a tissue). Amazon discounts the N20P by $30.99 to $299.
Skype Credit. Microsoft Store sells this easy digital stocking stuffer for 50 percent off. No shit! Call phones across the globe, making this a great gift for someone living far from home or whose friends or family are geographically distant. That works out to $5, $12.50, or $25 for $10, $25, or $50 credits, respectively. Grab one while you still can!
iTunes Gift Card. This deal isn't as good as the one offered over Black Friday weekend, but don't let that stop you. PayPal will sell you a $50 or $100 digital gift card for 15 percent off. Spend $85 and get $100. What's not to like about that? But hurry, the deal ends at 8:59 a.m. EST on December 22nd.
Nature for iPad. This is the gift we gave ourselves last holiday. The regular, annual subscription price to the esteemed science magazine is $199, which includes online access. iOS users pay just $35.99 for app-only reading. You may not know what is a secretagogue (hint: not a place of worship) or hyperlipidemia, but your science geek recipient probably does. We suggest gifting this first with eBay's gift card, since you want the subscription attached to the receiver's iTunes account.
Amazon Kindle. The retailer really wants you to buy an ebook reader or tablet this holiday. Sales are ongoing and device deals change by the day. If you just want to read books, Kindle is just $59 today -- that's 20 bucks off -- or $99 for Kindle Paperwhite, which is discounted by the same amount.
Media Temple webhosting. Everyone needs a blog because Facebook or Google+ just isn't enough. MT has a Holiday hosting sale for its GRID server, which offers SSD storage, 1,000 email addresses, and much more. Use gift code GRID40 for 40 percent discount on a year's hosting. That's $120, which averages to $10 a month, bud.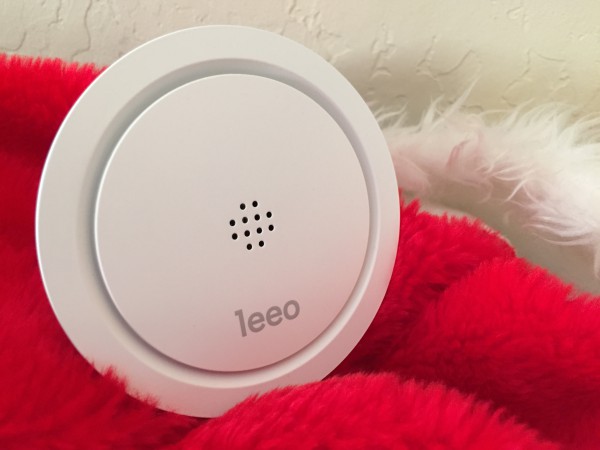 Leeo Smart Alert Nightlight. Have you got a geek who is tough to shop for? This unusual ditty should occupy his or her short attention span for at least 5 minutes. The device is also ideal for paranoid parents of young children or those people who worry what might happen when they're out of the house. The Leeo nightlight monitors your smoke and carbon monoxide detectors. If the alarm sounds, a smartphone app alerts you so you can dial 911. This little piece of mind sells for $99.
Moto 360. We think smartwatches are a dumb idea. But if you must give one, Motorola's Android wristwear should be it. The timepiece is as beautiful as functional, but do make sure your recipient uses an Android mobile. For iPhone owners, you should save $249.99 and give coal instead.
Monster Mobile PowerCard Turbo Portable Battery. Speaking of Android (or Windows Phone) handsets, this 3350 mAH spare connects to the device via microUSB. There are plenty of external, save-my-ass-because-the-phone-is-dead batteries out there, and some cost less. This one looks great, carries the Monster brand, and is tiny -- with flat dimensions about the size of a credit card. Amazon sells this, eh, miniature monster for $49.95.
Amazon Fire TV. If you're giving to a Prime subscriber, or just someone who has cut the cord, we recommend this streaming box over others for: Speed, search (just ask by voice rather than click one letter at a time), and simplicity. The user interface is fantastic, and apps are available for HBO Go, Hulu, Netflix, and many other content-streaming services. Put this in your college student's dorm room! Amazon's stick is cheaper ($39), but sold out until January 6. Besides, the set-top box is superior in all the ways that matter. The retailer has a, ah, fire sale going on right now -- $79, which is $20 off.
Remember The Milk. If you're feeling a little Grinch about giving, why not give and get? Subscribers to this excellent time-management service get three months Pro free when giving it to someone else. You spend $25 for the year, or just a week's worth of those fancy Starbucks lattes. But be warned: Give to people you want to spend more time with, because if they better manage it they have more for you.
AeroPress. Say, if you want to spend $25 on something coffee related, we highly recommend this amazing, low-tech device. We have one, and it makes delicious brew. We bought ours after New York Daily News boasted: "We tested seven models and the $30 AeroPress beat out the $5,500 Jura Giga 5". Available from Amazon for $25.41, Bed, Bath & Beyond for $25.99, and Crate & Barrel for $25.95, among other stores. Be a barista, baby!
Photo Credits: Joe Wilcox