The best Windows Store games of 2014

We published our best Windows store apps of 2014 yesterday which listed great applications released for Microsoft's tiled operating system.
Today, we have a list of top games for Windows 8 that include popular releases such as Sonic Dash, Star Wars Assault Team and Taptiles.
Not all of these were released in 2014, but from next year on, we will limit the year's end best of selection to releases from that year.
We have limited the list to ten games and encourage you to post your favorites in the comment section below.
All games are either free to download or offer free trial versions so that you can check them out before you make a commitment.
Note that some include in-app purchases.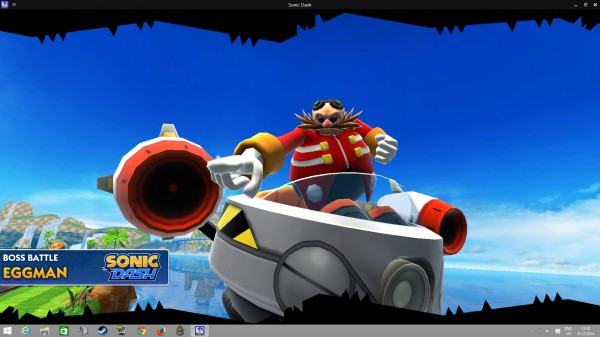 Sonic Dash is a fast paced running game similar to Temple Run or Rayman Jungle Run, set in Sega's Sonic universe. Sonic games are known for their speed and this game delivers that.
While you are limited to evading obstacles and collecting coins while you are running, Sega managed to add elements of surprise to the game, such as boss battles, that require different tactics.
The game itself is well designed and works well with mouse and keyboard as well as touch input.
Rings can be used to purchase items, upgrades and additional playable characters such as Tails, Knuckles or Amy.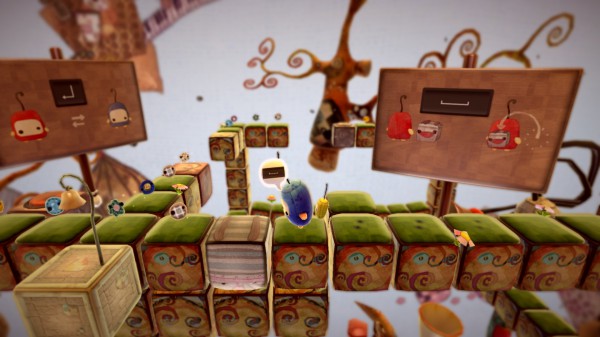 Ilomilo Plus is a fantastic puzzle game that came out for Windows Phone and Xbox Live first before it was ported in an improved version featuring additional levels to Windows 8.
Your task in the game is to unite ilo and milo. To do so you control both in each level and need to use whatever both have at their disposal to reach that goal.
For instance, ilo may need to step on a button in the game to transport milo from one position to the other.
It is a cooperative game that you can play in multiplayer with a friend.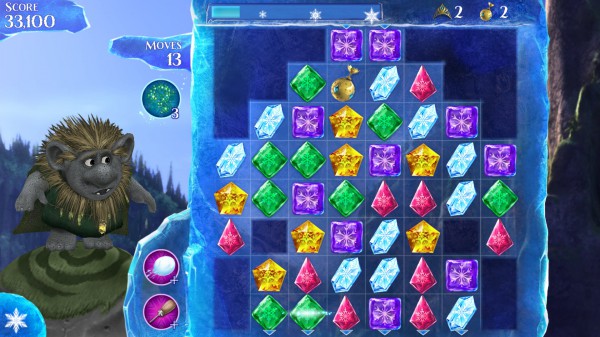 Frozen Free Fall by Disney is a match-3 type of game that plays similar to other games of its kind.
Match three or more gems of a kind to combine them and remove them from the map. If you combine more than three gems at a time you create special gems that can remove entire rows, columns or even all gems of a kind from the map.
Levels offer diverse goals from reaching a certain score to moving objects all the way down or breaking items free that are stuck in ice.
There are characters that you can unlock from the movie which grant you powers that you can use while playing the game.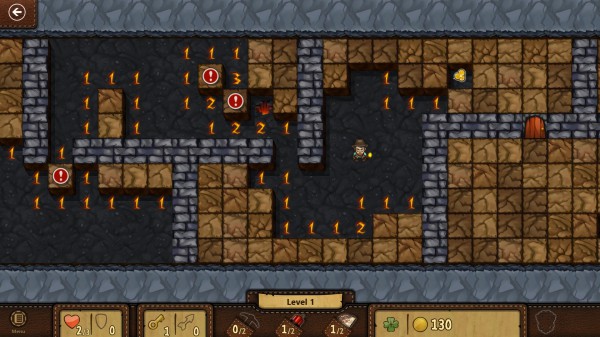 This game plays like a Minesweeper and Boulder Dash Mix. It  takes the core Minesweeper concept of highlighting adjacent bombs by numbers on the game board and mixes it with treasure hunting elements.
Your tasks in the game is to reach the level exit. To do so you move the treasure hunter around in the level. When you come close to bricks they may disappear directly if no mine is adjacent to them or display a number instead indicating how many mines there are.
You will search for keys that you require to open doors to proceed in the level, and collect gold and diamonds that you find along the way.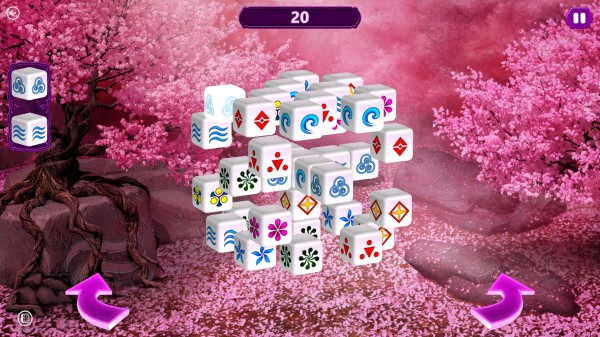 Taptiles takes the classic game of Mahjong to the next level by adding a third dimension and different game modes to it.
While you are still matching tiles to remove them from the board, it is now necessary to rotate the game board to see and interact with tiles that are hidden from view due to the three dimensional layout of it.
The game features several modes including daily challenges and also a relaxation mode that you can play at your own pace without time constraints.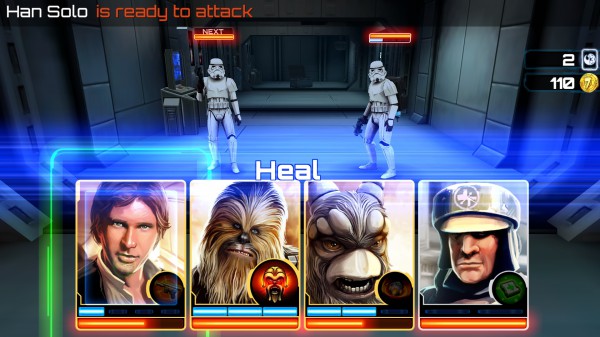 Star Wars Assault Team is a strategic turn-based action game in which you control a team of Star Wars characters such as Luke, Han, Leia or Chewbacca from the original trilogy.
The game visits several key places including Endor and Tatooine and Darth Vader's flagship the Devestator Star Destroyer.
You move automatically in each mission until you encounter enemies or need to interact with objects in the location you are in.
Battles are turn-based and each character has the option to attack or use a special attack instead if it is ready. Han Solo for instance has the Lucky Shot trait which allows him to do double damage against enemies when used.
Characters can be upgraded and leveled up after levels. One interesting feature of the game is the sheer number of characters that you can find and play.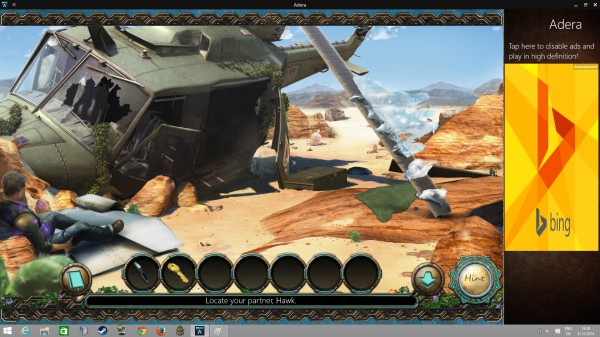 Adera is an episode-based adventure game in which you play Jane Sinclaire, an archaeologist who just discovered the city of Adera.
It is an exploration game in which you collect and use items to progress in the game.
For example, you find a pickax in the beginning which you need to use to cut through debris blocking an exit.
You will also play mini-games like "find in picture" games where you need to locate items listed at the bottom of the screen.
The game is story-rich and there are three difficulty levels available. The first episode of the game is free while the others need to be bought.
GT Racing 2: The Real Car Experience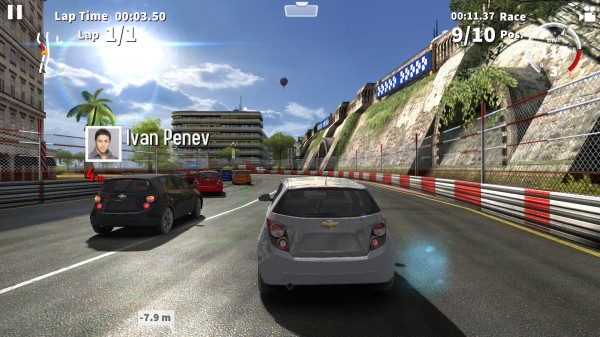 While not exclusively available for Windows 8, GT Racing 2 is probably the best racing game available for the system right now.
It features over 1,400 racing events that include classic races, overtake events and knockouts.
The game walks you through core game mechanics in the beginning after you have purchased your first car. Cars can -- and need to be -- upgraded to participate in races and events, and once you have earned enough money, you can purchase cars that are more powerful.
The handling of cars is quite good in the game and experienced racers may want to turn off steering and braking assistance for full control.
Gravity Guy ($2.49, free trial available)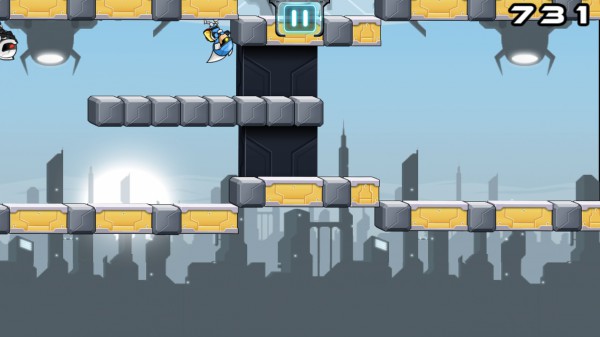 Gravity Guy is a jump and run game with a twist as you don't control your character directly but only by reversing gravity.
This sounds simple but is quite challenging due to the fast paced nature of the game.
The game features more than 30 levels in three different settings and local multiplayer for up to four players.
Besides story mode, you can also play an endless mode or practice mode.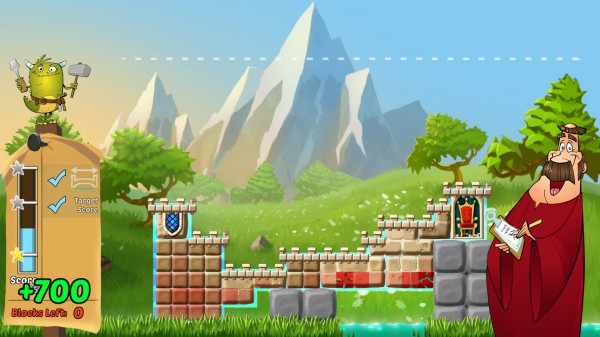 Throne Together looks similar to Tetris at first glance. While there are similarities, like placing blocks that you can rotate, the games are quite different as blocks don't get removed once you complete a full row of them.
Your task in the game is to build castles based on client wishes. This includes filling specific parts of the screen with blocks, connecting the throne to the castle walls, or reaching a certain number of points.
Special objects, doors, windows or spires are introduced later on which provide score boosts when placed properly on the map.