Google Cast for audio pumps music to your speakers wirelessly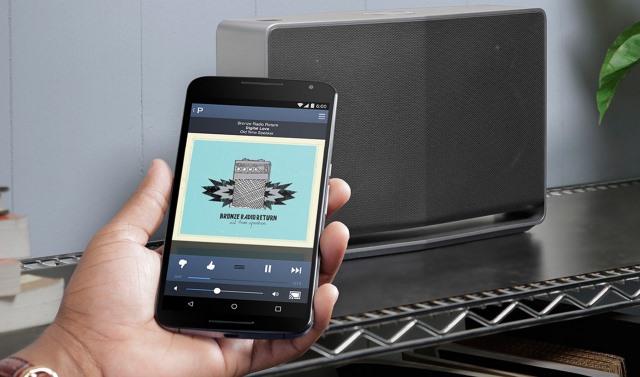 We're all familiar with Chromecast, Google's nifty media streaming dongle that makes light work of chucking a video from your computer, phone or tablet to your TV. Fancy doing something similar with audio? Google must have been listening to you because the company has just launched Google Cast for audio.
The idea is virtually the same as Chromecast -- in fact it's based on exactly the same technology -- and it's just as simple to use. Start listening to music on your Android phone or tablet, iPod, iPhone, iPad, Mac, Windows computer or Chromebook and you can throw it to a set of compatible speakers without the need for wires.
But Google Cast for audio is about more than just pushing audio from one device to compatible speakers, soundbars and receivers. Google Cast Ready can connect to the cloud to pull in audio content from the likes of Deezer, Google Play Music, Pandora, TuneIn and more  -- all controllable from an app.
Google Cast for audio Product Manager, Tomer Shekel said:
The first Google Cast Ready speakers will first be available in the US this spring from lead brands Sony, LG, and HEOS by Denon with more brands coming later in 2015 with the support of chip makers Broadcom, Marvell, MediaTek and system integrator Libre Wireless.These products will join a growing Google Cast ecosystem, which includes more Android TVs, game consoles and set-top boxes.
The video gives you an idea of what you can expect: