Launch and close multiple apps on demand with Splat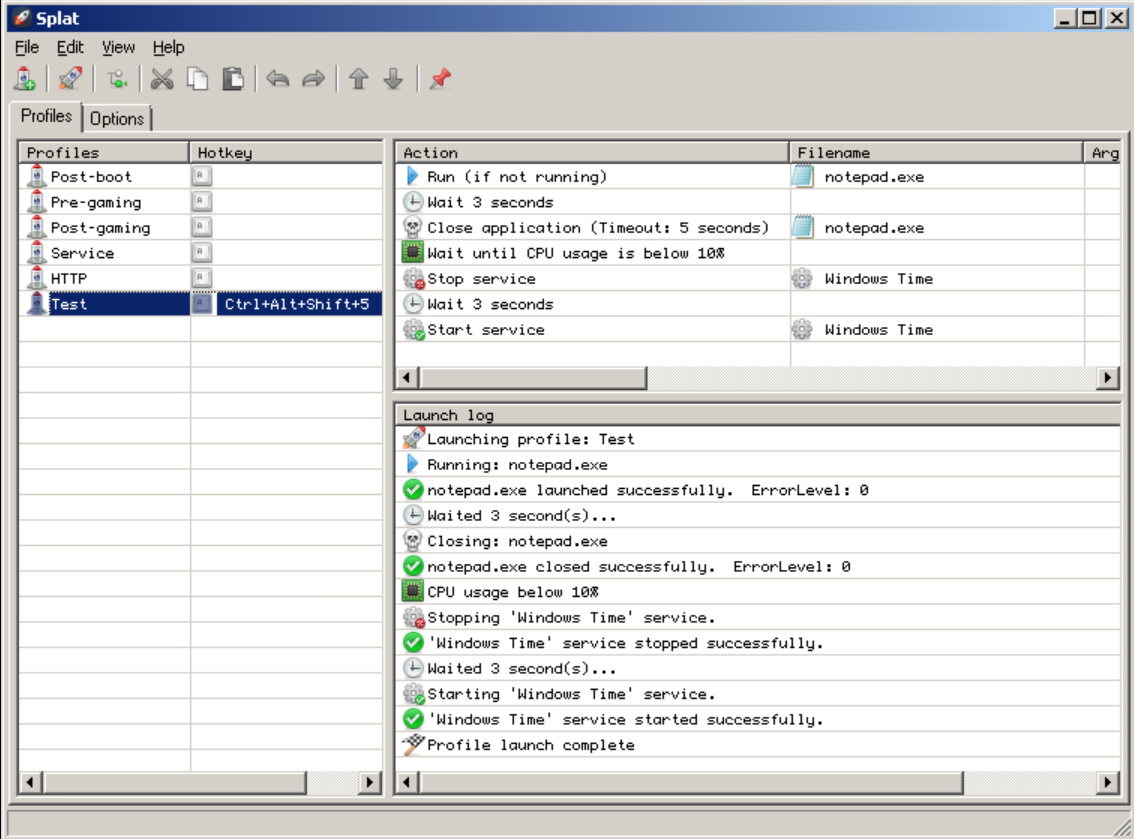 Preparing your PC for work -- or play -- often requires several steps. You might launch a word processor, a spreadsheet, database, maybe a couple of websites, for instance. Or perhaps you'll free up system resources by closing all non-essential programs before running a game.
None of this takes very long, but it's tedious. Especially if you're repeating the same steps, time and time again, each and every day. And that's why you might want to simplify the process with Skwire Empire's latest freeware release, Splat ( Simple Program Launching and Termination).
The program is a free portable tool which allows you to launch/ close multiple applications, Windows services, folders, URLs and more, on demand and according to the rules you specify.
You could use Splat to launch a complete set of applications, or a group of URLs. Or you might have a gaming profile which closed all those programs, unnecessary Windows services and other tasks, freeing up resources before launching your game.
It's easy enough to do something like this with a batch file, but Splat does provide more control over timing. You're able to delay tasks by a number of seconds, or wait until CPU usage falls below a particular amount.
You profiles don't have to blindly launch multiple instances of the same programs, either. There's an option to only launch your target app if it's not running already.
The program also offers exceptional choice of hotkeys, with you able to combine Ctrl/ Alt/ Shift/ Win modifiers, letters/ numbers/ function keys, multimedia keyboard buttons, even mouse actions (Ctrl+Alt+F1+Mouse wheel down, say).
What you don't appear to get is any way to run a profile automatically, perhaps on a schedule or via a shortcut.
The interface seems a little unpolished, too, not quite finished (there's a Help option but no help, for example).
Splat is only at version 1.0.1, though, and we suspect these issues will be addressed soon. Otherwise it's already an easy way to launch or close multiple applications on demand. There are plenty of other ways to do something similar, but Splat's timing control and hotkey options help it stand out from the crowd. Give it a try.