The march to 4K continues as DISH announces Joey set-top box with Ultra HD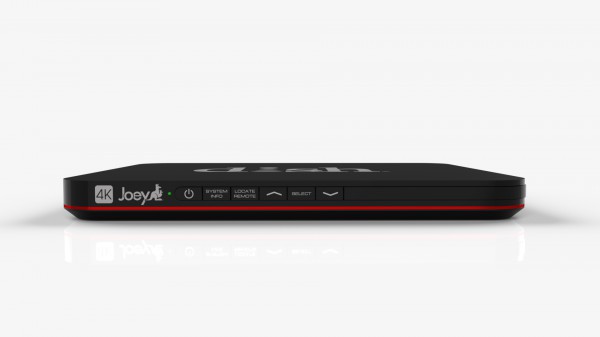 Despite the fact we now have 5K available, most people still haven't even made the leap to the Ultra HD, or 4K, technology. Satellite TV provider DISH Network is taking aim at that crowd now, announcing it will be moving into this growing field. With the failure of 3D, it seems TV makers have finally found a viable way to lure people into buying a new set or box.
The company is announcing the new Joey, a set-top box compatible with this latest video technology. It claims "that it will be the first pay-TV provider to launch a 4K 'Ultra HD' set-top box. Named the 4K Joey, the unit is designed to easily integrate with DISH's Hopper Whole Home HD DVR system".
The company says this device will be unlike other current technology and will work with virtually any 4K TV that has HDMI 2.0 and HDCP 2.2 compliance.
"Our new 4K Joey offers the most versatile, future-proofed 4K setup for our customers," says Vivek Khemka, senior vice president of Product Management. "It's easy to install and works with the most 4K televisions, so no matter what brand customers bought over the holiday season, they can enjoy content through DISH".
The box will sport a Broadcom dual-core ARM processor and support 60 FPS along with picture-in-picture. Oddly, storage space for the DVR was not mentioned in the official announcement. However, DISH claims it will support a wide variety of home audio and also possess Bluetooth.
It's unclear when Joey will hit the market, or what pricing will be. Keep an eye on the service's site for more news about this intriguing offering.