Atari Fit motivates you to exercise with the promise of classic games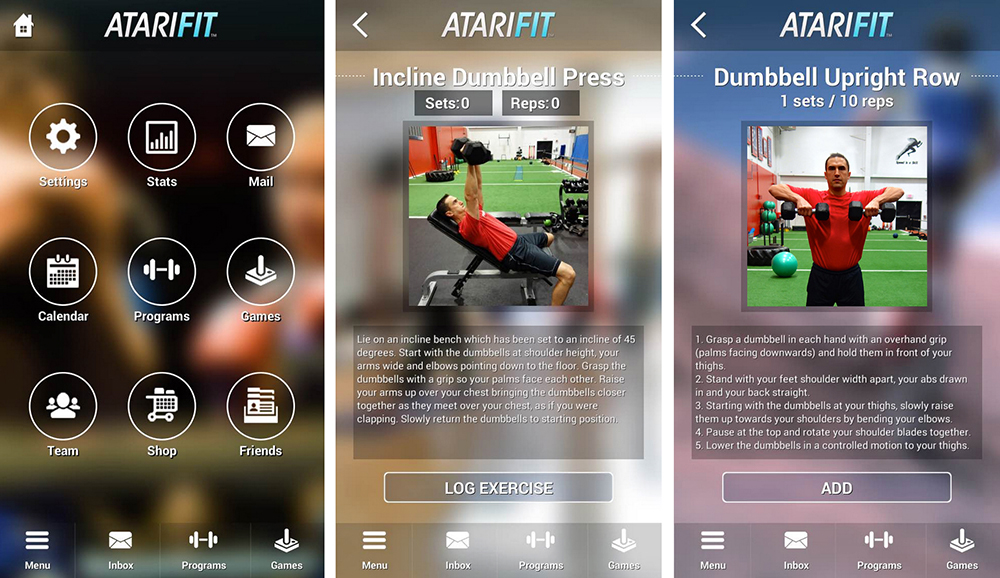 January is the time of year when people traditionally decide to lose weight and get fit. Partly it's because a new year equals a new start, and secondly it's because the month follows the holidays when we've all overindulged and packed on the pounds.
This is the perfect time for companies to release fitness products, and veteran games company Atari is hoping to cash in with the announcement of a new 'gamified' fitness app that offers an unusual nostalgic twist.
Atari Fit for iOS and Android contains over 150 different exercise routines and custom programs, and completing them earns you points which can be used to unlock classic Atari games such as Pong, Super Breakout, and Centipede.
"Atari Fit is the first fitness app to motivate and reward players with gameplay for being active in between gaming sessions", says Fred Chesnais, Chief Executive Officer, Atari. "It's a gamified fitness experience with an Atari twist. Players are motivated to work toward their fitness goals, while offering a fun, competitive experience where they earn coins and can unlock their favorite classic Atari games. The team and leaderboard components are especially unique to the Atari Fit experience, as players around the globe can exercise, play and get healthy together".
Atari Fit offers numerous social features and is compatible with health and fitness tools, including Fitbit and RunKeeper.
The app isn't out yet, but will arrive later this month. You can keep an eye on the website for launch details.