Samson announces Meteorite and GoMic Direct USB microphones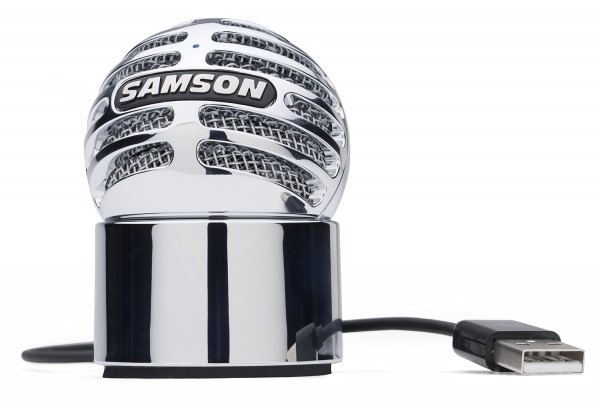 Samson is not a company that everyone is familiar with, but it makes cool audio tech. I became aware of it when I was in the market for a high quality, yet low-cost, USB microphone. You see, the integrated microphones on a lot of computers are horrible, so I felt an investment in a quality model would pay off. Ultimately, I bought Samson's Meteor mic, which not only offers great performance, but is inexpensive and looks really sexy on my desk too.
Today, Samson is announcing two new USB microphones; the Meteorite and GoMic Direct. Continuing in the tradition of the original Meteor mic, these are both beautiful and affordable (each $39.99) .
"Meteorite presents an immediate improvement over your computer's internal microphone, bypassing the computers standard mic capsule and noisy soundcard, in favor of the Meteorite's studio-quality 14mm capsule and dedicated audio conversion path. Meteorite's larger, professional capsule provides a smooth, flat frequency response to capture the natural characteristics and dynamics of your voice", says Samson.
The company further explains, "Meteorite mounts to a magnetic base that lets you tilt and swivel the microphone to customize its positioning to your exact preferences. You can even take the microphone off its base and speak directly into it for recording or communicating in crowded noisy environments. Start recording with Meteorite right out of the box. There's no need to install drivers, as the mic can be directly connected to any computer via its integrated USB cable. Also, when combined with the iPad using Apple's Lightning USB Camera Adapter or Camera Connection Kit (30-pin), the Meteorite is a great tool for recording on the go".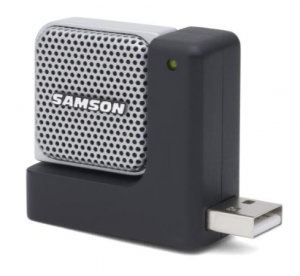 While the Meteorite is more geared for desktop use, the GoMic Direct seems to be a portable affair. Sure, you can use it with a desktop too, but the real purpose is for people on the go. Heck, even the USB port is retractable, protecting it from damage when in your bag.
So, do you need a USB microphone for your computer? Even if you do not create podcasts or vlogs, a quality microphone can improve your communication over services like Skype, Hangouts and FaceTime. The best part? Since they both install as generic USB sound devices, compatibility with Windows, OS X and even Linux is a guarantee.