Apple has already raked in $0.5 billion from the App Store in 2015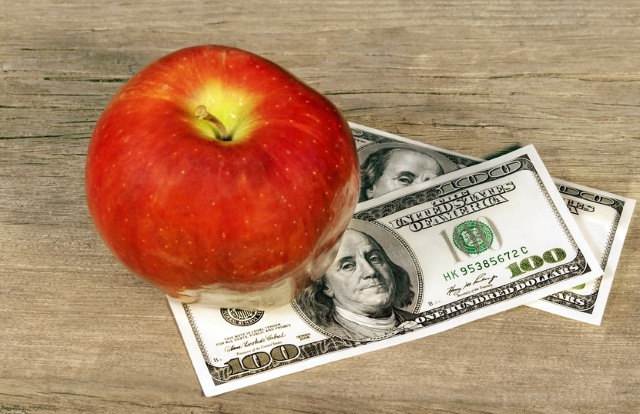 We're only eight days into 2015, and Apple is already celebrating bumper sales in the App Store. Buoyed by impressive pre-Christmas hardware purchases, New Year's Day proved to be the biggest day ever for App Store sales. And in the first week of January, Apple enthusiasts spent almost half a billion dollars on apps and in-app purchases.
Sales and income are very much on the rise. Last year was a record-breaker for developers who managed to pull in more than $10 billion in revenue. iPad, iPod and iPhone owners have already helped to earn developers $25 billion, and spending shows no sign of slowing down.
Apple stock rose by more than 3 percent today as the company released details of the App Store earnings, and Apple attributes developers' success in part to the Swift programing language supported by iOS 8. A series of frameworks make it easier than ever to create apps and games that connect with other software and devices.
Eddy Cue, Apple's senior vice president of Internet Software and Services, is more than happy with what he sees:
This year is off to a tremendous start after a record-breaking year for the App Store and our developer community. We're so proud of the creativity and innovation developers bring to the apps they create for iOS users and that the developer community has now earned over $25 billion.
Apple points that sales have not just helped to line its own pockets and those of developers. The Apps for (RED) initiative helped to raise money for the fight against AIDS, with Apple donating $20 million in the last quarter.
Photo credit: AVN Photo Lab / Shutterstock