Top Gear meets Lego in trailer for new season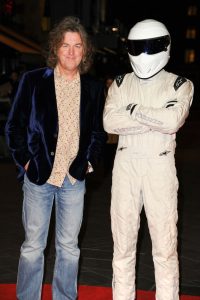 Jeremy, James and Richard are coming back for a 22nd season. Oh, that guy in the white suit and helmet will be there too, but "all we know is he's called The Stig". There will likely be some fast and expensive cars involved, and certainly there will be entertainment. But how do you advertise a show that really needs no introduction?
The answer to that question seems to be a merger with the Lego empire. You know -- those toys that adults also like to play with. You'll find all of the characters in the new trailer, or pieces of them anyway.
It's a unique and very amusing concept to advertise a show. You get all of the hosts you love, voiced by the people themselves. There's even a crowd present at the show's opening.
"In this behind-the-scenes clip, we can reveal exactly what goes on just before the boys appear on your televisual screens to present your favoritest motoring program in the world. In a parallel LEGO Universe, that is", the teaser reads.
The show isn't just using YouTube to advertise with this trailer, it has an official channel. This coming Sunday it will post a preview, exclusive to online viewers. It's slated to go live at 9pm GMT, so enjoy the trailer for now and tune in for the big event this weekend.
And on that bombshell...
Image Credit: Featureflash / Shutterstock