Windows Phone fans, get excited -- Microsoft pushing Lumia Denim to more devices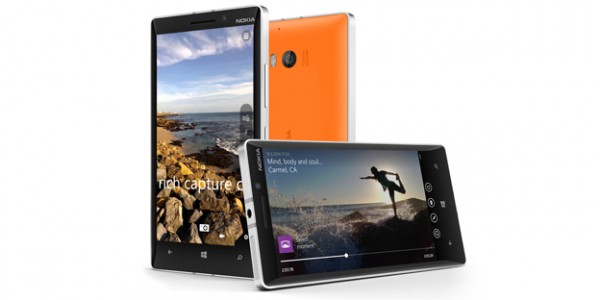 I have a confession; I love Windows Phone. I must whisper this, as Microsoft's mobile operating system has fallen out of favor with the tech community. Well, it was never popular to begin with, but lately, even fanboys have been jumping ship. It's hard to blame them, as there are many limitations to the platform; most notably apps. With that said, I still enjoy it.
If you are like me, and haven't yet given up on Windows Phone entirely, you are in for a treat. Today, Microsoft announces that Lumia Denim is officially rolling out for more devices this month. What does this mean? If you have a Lumia handset, better performance and new features are on the way.
"First, there was Lumia Amber. Then came Lumia Black and Lumia Cyan. Now Lumia Denim, our newest update, has started rolling out and will soon be available for your Lumia. The Lumia Denim update gives you new, innovative, premium features for work and play, combining the latest from Windows Phone 8.1 Update 1 with exclusive Lumia innovations", says  Microsoft.
The company further explains, "the owners of the Lumia Icon, Lumia 1520, Lumia 930 and Lumia 830 will also get an updated Lumia Camera, delivering images of the highest quality at the fastest speed with only milliseconds between shots. Lumia Camera also comes with great innovations such as Moment Capture and Rich Capture. More on those here with some example shots".
Microsoft touts the following features:
Cortana: Your virtual personal assistant's improvements include natural-language scenarios, snooze times for reminders, and the ability to chat with her in your car via car-kit integration. Originally available in the U.S., Cortana will now also be available in China and the UK in "beta" and in "alpha" in Australia, Canada India, France, Italy, Germany and Spain.
"Hey Cortana" Voice Activation (enabled by SensorCore): Simply say "Hey Cortana" while the Lumia phone is in an idle state and Cortana will be activated. No need to press the microphone button. This feature will be available for Lumia 930, Lumia Icon and Lumia 1520.
Live Folders: On your Start screen, organize your most-needed apps into folders (such as "News" and "Games") so you can access them with one tap.
Glance screen: The newly updated Glance Screen will also be able to show fitness and other health-related activity from MSN's Health and Fitness app.
Improved IE: Connect and browse even faster with improved downloading speeds on mobile websites.
Consumer VPN: This feature provides enhanced safety and security for your smartphone when connected to public, unprotected Wi-Fi networks.
As an owner of the Lumia Icon, I am excited for the updated camera. This should bring 4K video recording to the smartphone, making one of the best camera-phones even better. Sadly, an official availability date for the Icon and others is still unknown. With that said, Microsoft says, "a wider rollout of Lumia Denim to all Lumia smartphones running Windows Phone 8.1 is expected to begin this month following partner testing and approvals". Fingers crossed that this carrier testing goes smoothly -- I'm watching you, Verizon!
If you want to update to Denim, please watch the below video. You may find yourself repeating the process a billion times before actually getting it. Please be aware that the narrator is kind of creepy.