HP targets business mobility with new enterprise, education and healthcare devices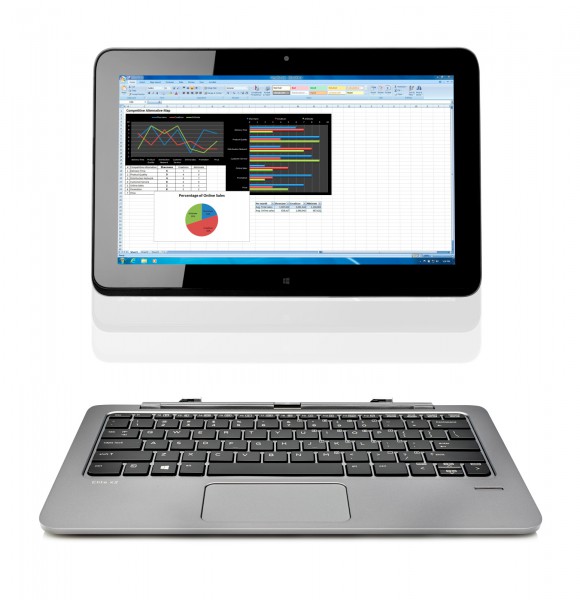 It is important to remember that the world marches to the beat of many drums. In other words, what works for you, may not work for everyone. While a tech-writer can get by with a Chromebook or iPad, what about doctors? teachers? office professionals? For some professions, there are very specialized needs.
Luckily, HP understands this, and today it announces new solutions for commercial use; enterprise, education, healthcare and more. Recognizing that there are many different needs, some of the devices run Android, some Windows and of course, they come in different shapes and sizes. BetaNews was at the announcement, getting a hands-on look at the products. Which is right for your company?
"HP is taking a modular approach featuring secure, purpose-built devices. By supporting multiple operating systems, HP is giving business customers a choice of application ecosystems and user experiences. When coupled with the new software offerings from HP and its partners, the company has created a complete mobility solution for all businesses -- including education, field service, healthcare, public safety and retail industries", says HP.
The manufacturer further explains, "new tablets and 2-in-1 devices running Microsoft Windows operating system, along with new tablets built on Google's Android operating system, all feature built-in security and can be tailored to meet specific use-case requirements with a focus on embracing business mobility".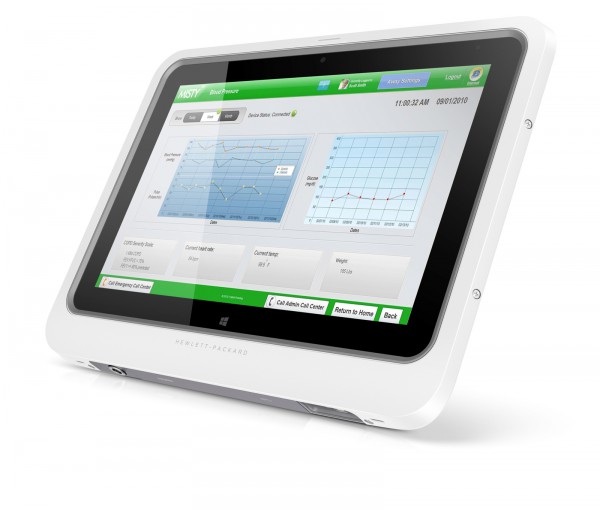 On the medical front, HP reveals the HP ElitePad 1000 G2 Healthcare Tablet. It is not an entirely new tablet, but instead the existing ElitePad in a medical frame. The magic is the silver ions in the white frame, which can kill germs on contact. Obviously, in a hospital setting, germs, blood and other gross stuff will be bountiful. My favorite feature, however, is the integrated bar code scanner, which can be used on a patient's bracelet. This will not only save time, but increase accuracy too. There are also additional rugged ElitePad configurations for other industries too.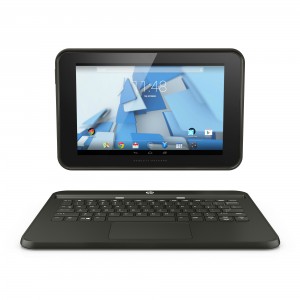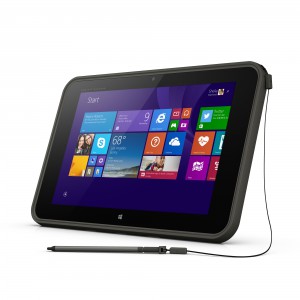 For education, the company announces a pair of tablets that look very similar, but are quite different. How so? The HP Pro Slate 10 EE runs Android, while the HP Pro Tablet 10 EE is powered by Windows. This allows the school to select the operating system that it prefers. Best of all? The accessories will be interchangeable, as the form factors are the same. The coolest option, however, is the stationary keyboard dock, which is powered by the tablet. It is meant to stay on a table or desk, so a student can just pop it on when needed. Because it is not wireless, there are less headaches by avoiding Bluetooth-pairing hell.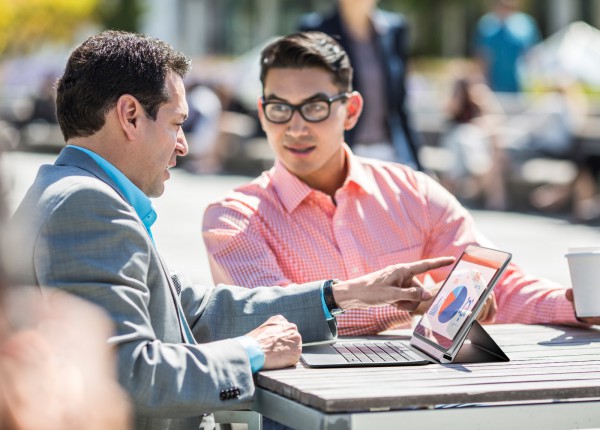 The star of the show, however, is the HP Elite x2 1011 G1; a Surface Pro 3 clone that proves even more versatile than Microsoft's offering. Not only can it be used with a floppy type cover like the Surface, but also a rigid keyboard that offers a traditional laptop clam shell experience. It also bests the Surface Pro 3 in that it has a Core M processor, rather than the previous-generation Haswell.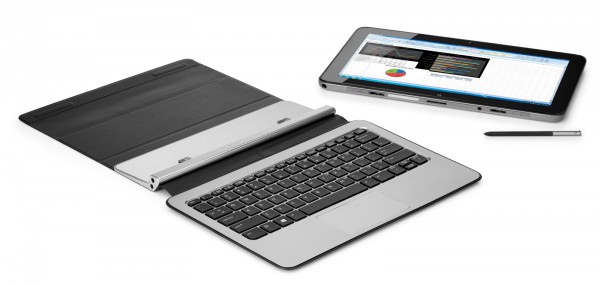 Below are some of the specs.
Processor Family --  Intel Core M processor
Maximum Memory -- 8 GB 1600 MHz DDR3L SDRAM
On-board memory -- 4 GB or 8 GB module
Internal Storage -- 128 GB up to 512 GB M.2 SSD
Display -- 11.6 inch diagonal HD BrightView IPS eDP ultra-slim LED-backlit touch screen (1366 x 768); 11.6 inch diagonal FHD BrightView IPS eDP ultra-slim, LED-backlit touch screen (1920 x 1080)
Available Graphics -- Integrated: Intel HD Graphics 5300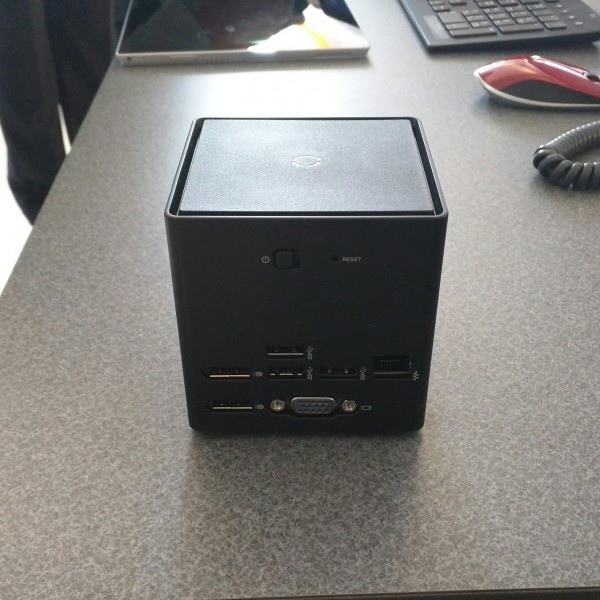 Business users in particular will love the optional wireless dock. Once paired with the HP Elite x2 1011 G1, the dock will activate when in close proximity. This includes USB ports, HDMI, DisplayPort, Ethernet and VGA. HP tells me that this can wirelessly drive two 1080p displays in addition to the device's built-in display. Whoa.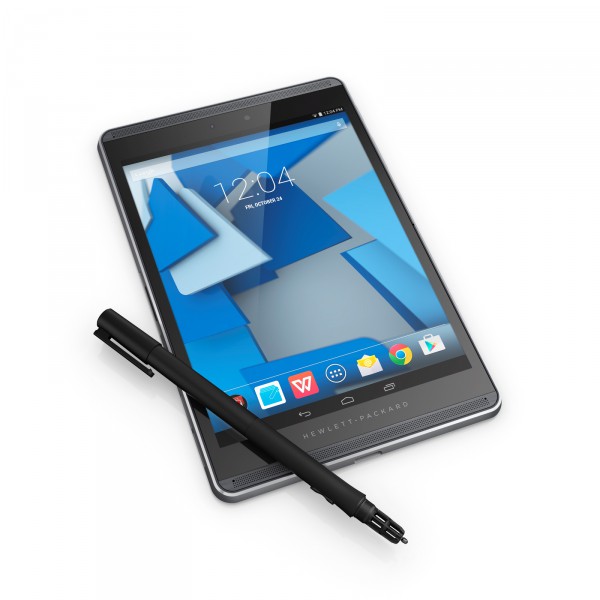 HP also announces two new Android tablets, the Pro Slate 8 and 12, that come with an amazing new pen called the Duet. What makes it so amazing? It uses a special technology which enables it to be used on the capacitive screen, or on actual paper. Yes, it will transmit your handwriting on paper to a digital format on the tablet. It truly is a great way to bridge the gap between paper and digital. Besides that, they are typical Android slates with impressive build quality. I was impressed by how light they both are.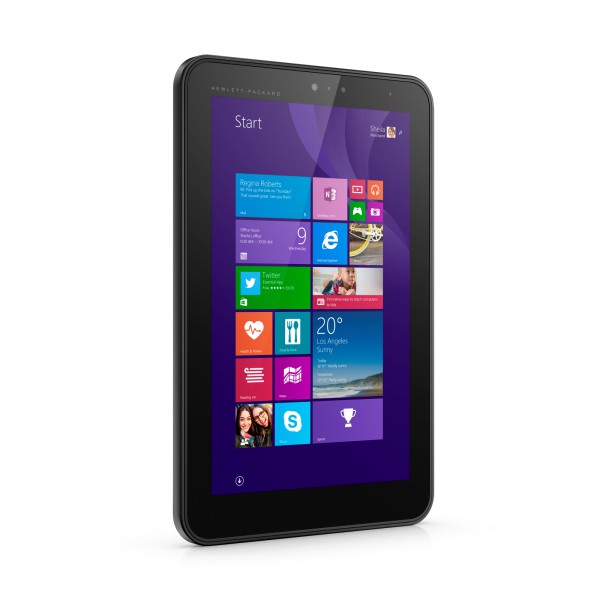 Lastly, the company announces the HP Pro Tablet 408 G1, which is a run-of-the-mill 8 inch Windows tablet. In my hands-on, it proved to be very solidly built and fast. Sadly, unlike HPs other new business products, which are unique and exciting, this is just your typical slab. That isn't a bad thing, however, if that is what you want. Unlike other tablets of this size, it comes with Windows 8 Pro, making it ideal in a corporate setting.
So, which of these products do you like the best? Please tell me in the comments.