I added a PowerColor AMD Radeon R7 250 2GB GDDR5 to my AMD AM1 desktop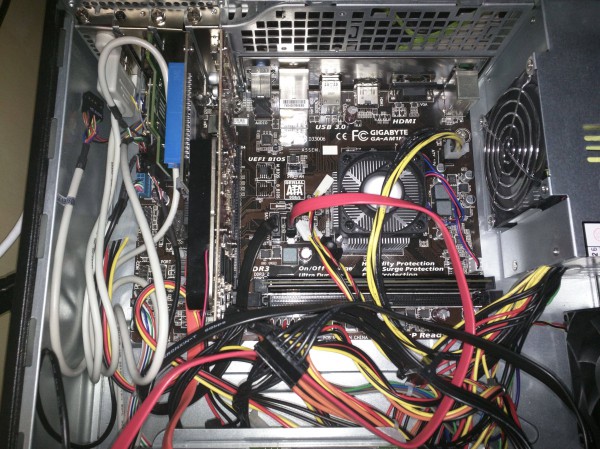 Last year, I declared that AMD's AM1 platform was one of my favorite things of 2014. It's not hard to see why; it is inexpensive, uses very little electricity and offers ample performance for the average home user. For example, my desktop uses a GIGABYTE GA-AM1M-S2H motherboard that retails for $35, while the Athlon 5350 Kabini Quad-Core 2.05GHz APU is $65. In other words, for about $100 you can start building a really nice computer.
While the Athlon 5350 supports 4K, the motherboard only has HDMI, which can be problematic with some monitors (even with adapters). Plus, a portion of the system RAM is used for the integrated video. This is particularly tough on an AM1 PC, as it only supports single channel memory. In my testing, the best performance is with a single stick, which maxes at 8GB. With that said, I wanted to try adding a discrete card to my desktop, so Windows can utilize the full 8GB. My requirements? I wanted an AMD card, it had to do 4K, had to have DisplayPort and had to be low-profile to fit my Micro ATX case. Enter the PowerColor AMD Radeon R7 250 2GB GDDR5.
Card Specifications
Graphics Engine: RADEON R7 250
Video Memory: 2GB GDDR5
Engine Clock: 800MHz
Memory Clock: 1125MHz x 4 (4.5 Gbps)
Memory Interface: 128bit
DirectX Support: 11.2
Bus Standard: PCIE 3.0
Display Connectors: Mini DisplayPort x4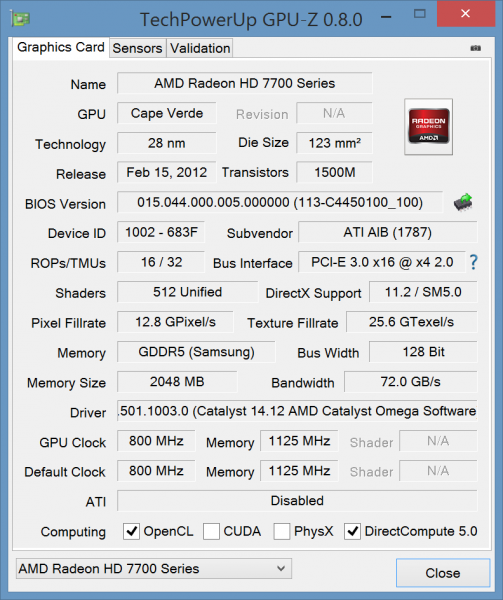 System Specifications
Motherboard: GIGABYTE GA-AM1M-S2H ($35 on Newegg)
APU: AMD Athlon 5350 Kabini 2.05GHz Quad-Core ($65 on Newegg)
RAM: AMD Radeon Memory Entertainment Series 8GB 240-Pin DDR3 1600 ($82 on Newegg)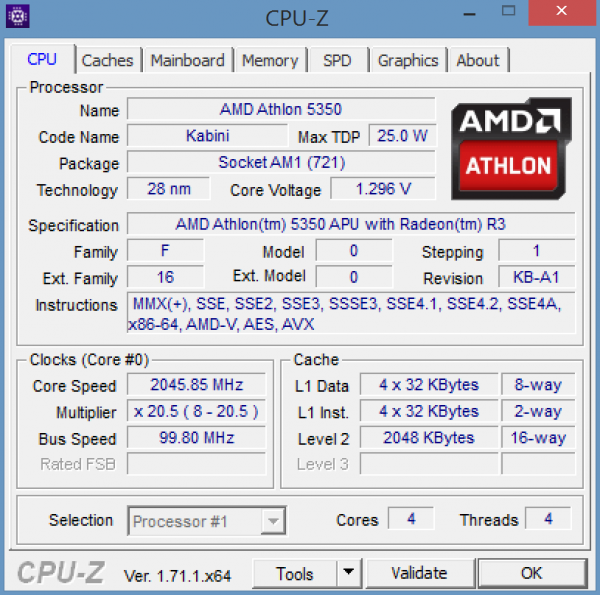 Initial Experience
This particular card was extremely intriguing to me, as it has four Mini DisplayPort connections. I'm a sucker for unique hardware, and I loved that this did not have any HDMI or VGA connections. But wait, doesn't that limit the card from connecting to monitors that don't have DisplayPort? No, sir. You see, included in the box are adapters for HDMI, VGA and DVI.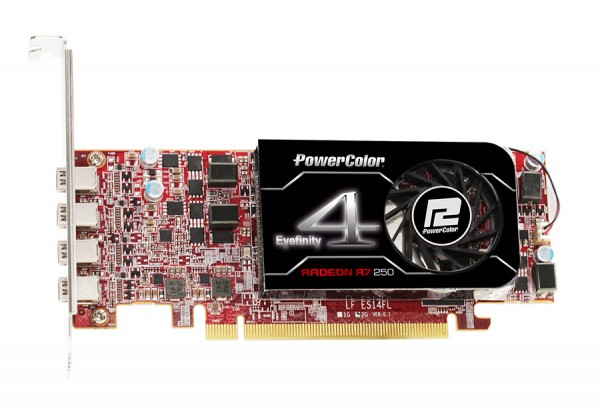 Unfortunately, AMD AM1 does not support PCI-e x16. Even though my motherboard has a x16 slot, it only runs at 4x. So with that said, it would not be fair to review the performance of the card, as it is not running at its full potential. Still, my needs are not hardcore gaming -- this isn't really a gaming card anyway -- I just wanted to add the 2GB of dedicated video RAM and DisplayPort.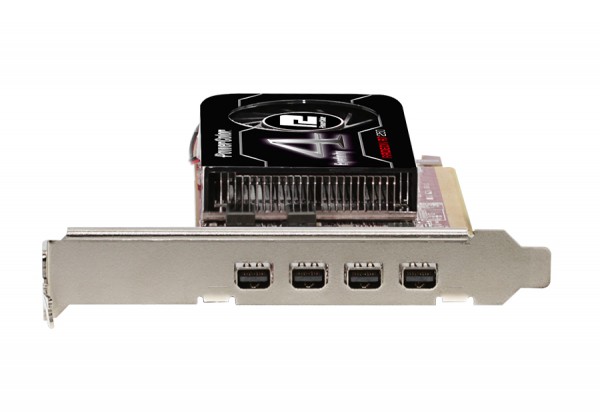 Upon removing the card from the box, I was immediately impressed with the build quality and size. The card truly only takes up a single PCI slot; the cooler does not extend into the next slot. I love this, as it means I do not lose an expansion slot. With that said, make sure the card next to it is not covering the fan. In my case, the length of a SATA/PATA card stops well before the fan -- phew!
My other concern was noise; small fans like the one found here can sometimes be whiny and annoying. I am happy to report that the card is mostly silent unless under very heavy load. Even then, while audible, it is not obnoxiously so.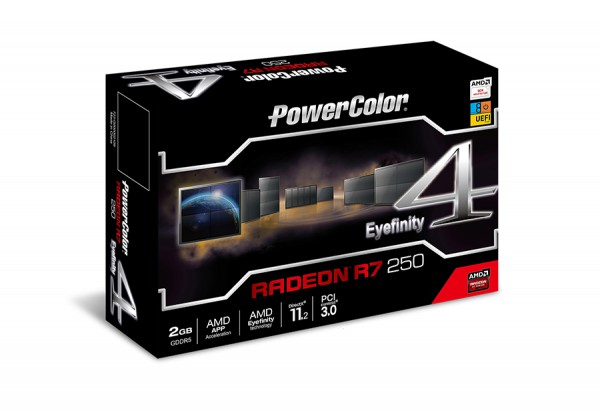 Was it worth it?
The big question is, was it worthwhile adding the card? Yes and no. My ultimate goal was 4K 60hz over DisplayPort, something my precious Surface Pro 3 cannot do (it maxes out at 24hz). I am happy to say, the card mostly delivers here -- in Windows 8.1, text looks crisp and images look fantastic.
The problem, sadly, is 4K videos. Whether on YouTube or playing local 4K files, the overall system just can't keep up and freezes. With that said, it is not the card's fault, but instead, the PCI-e 4X bottleneck and the very modest AMD processor. 1080p videos play perfectly fine, however, so that is not a concern.
The overall project, I confess, is an odd one -- why spend approximately $150 to add a card to a system designed to be low cost? Even crazier, the selling point of an AMD AM1 system is the low wattage, and this card boosts the used watts considerably. Still, it is worth it to me, as I don't care about watching 4K videos, but really wanted the sharp text and high-res image viewing. Mission accomplished.
The card itself is built very well, and is unique in that it has four mini DisplayPorts packed into a truly single PCI slot form factor. If you have an AMD AM1 system, you know that expandability can be limited, so a card like this is perfect as you won't lose another slot. With that said, make sure you actually need a discrete card, as the onboard video performance may meet your needs.
For those of you on other platforms (especially with full x16 support), this is a wonderful card, and I highly recommend it to anyone not focused on gaming. PowerColor is known for both quality and value and this card is no exception.
Are you a fellow AMD AM1 lover? Tell me what upgrades you have done with your system in the comments below.