Forget that invitation, Sling TV comes to the masses as cord-cutters rejoice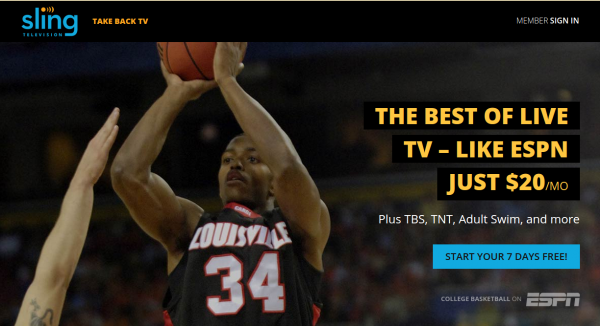 Cutting the cord, the phrase commonly used to describe those who get rid of cable and satellite service for their entertainment, has become part of the modern lexicon. Now Sling, the box maker that enables TV sharing, has its own version of internet TV. This one is designed to compete with the likes of Hulu, Amazon Prime and Netflix, but is a bit pricier than its rivals.
Sling TV was already announced, but until now it required an invitation. The floodgates are now open as that restriction gets lifted. As of now, anyone can sign up for an account, getting access to a wealth of TV shows. These include channels such as ESPN, HGTV, Food Network and more. The first is the most intriguing -- the possibility of watching live sports without the need to use sketchy services like Wiziwig.
The service promises "the best of live TV -- sports, hit shows, movies, and breaking news". That's quite a lot to live up to and much of it will depend on the bandwidth of each user.
If you sign up now then you can grab a seven day free trial, and Sling promises there is no commitment of any sort -- you can cancel service if you aren't satisfied. To find out more just head to the Sling website. Fans of live sports have been waiting for something like this.