Technology for business -- get the big picture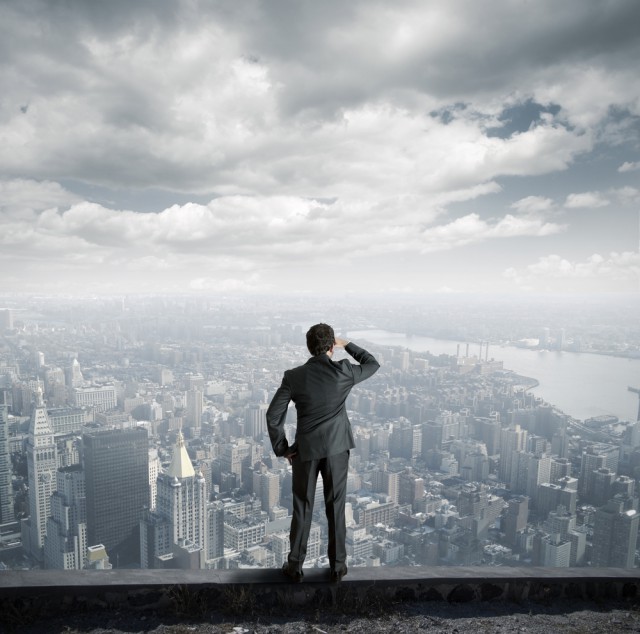 Technology is everywhere. Whether you're ordering lunch at noon, doing some weekend shopping or at work monitoring business performance, everything happens with the help of machines. The cash register at the deli and the complex network that supports a bank must work together seamlessly to deliver the service required for fast orders and accurate payment processing from credit cards or smartphones.
Customers expect more all the time from the companies they do business with. The challenge for any organization is to grow quickly while keeping costs down as demand grows. That's why all businesses have refocused on IT for 2015. It's a priority that drives differentiation. According to Gartner, global IT spending will grow 2.4 percent to $3.8 trillion this year on purchases of devices, data center systems, enterprise software, IT services and telecom services.
Focus First
With so many technologies on the market designed for business, it's important to stay focused on what you really need to accomplish. IT is used to improve the quality, accuracy, speed and consistency of repeated processes every day. So, of course, companies invest in infrastructure, software and services that help them give their customers what they need when they need it. Unfortunately, most organizations apply these technological solutions within silos of business processes or segmented departments. In-between these individually automated tasks, companies rely on manual work and vigilant people carrying out many manual tasks -- verifying results, checking reports and eyeballing data on screens.
Relying on manual management across diverse steps in complex processes such as order-to-cash, procure-to-pay, or supply chain management is risky. It plays a major role in disrupting services and increasing operational costs for businesses. Latency and human error can cause real problems even in enterprises that appear, on the surface, to be completely "automated".
View from Above
The best way to prevent this kind of problem from happening is to take a long look at your entire organization -- see the big picture. Where are the gaps between silos, steps and technologies? How do you fill these gaps so that you provide better, more reliable service without the risk or expense of human error?
Process automation gives you a clear path to coordinate complex tasks and improve visibility -- across every application, department and system. It provides a central point of control and eliminates the need to manage multiple tools or processes separately. With reduced risk of errors and increased efficiency, automation delivers the quality, consistency and accuracy needed to build the foundations of a highly successful business.
One example I've seen myself was in one of North America's largest utility companies. The company brought its outsourced billing processes back in-house by automating its key meter-to-cash processes. The process involved more than 65 internal and external interfaces. On the first day, the company sent out 50,000 accurate bills in less time and with less effort than ever before. The company hasn't missed a single billing deadline since.
Another large, multinational manufacturer uses process automation to coordinate activities across diverse applications that include more than 30 critical systems. It now manages 250,000 workflows and cross-system processes with SAP Business Process Automation technology. Each step in the supply chain is accurate and coordinated -- from a single, central location.
There's no question that you can meet and exceed changing customer and market demands using the right technology, but real success also depends on taking a close look at exactly how your business runs now. Some of the most significant business results come from coordinating and automating across apparently disparate activities -- from inventory to manufacturing and sales -- so that they work together in a smooth and consistent way without the need of so much manual intervention. It's the big picture that leading organizations are using to redefine markets and raise the bar on competition.
Photo Credit: alphaspirit/Shutterstock
Dennis Walsh is President of Redwood Software Americas and Asia-Pacific.