Microsoft updates photo sharing app Xim for all mobile platforms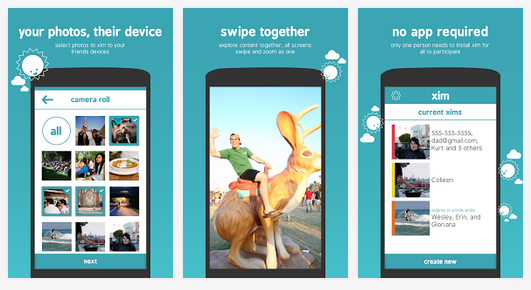 When it comes to sharing photos services like Instagram and Flickr spring to mind, but there are countless others buried beneath the waves of information and programs available these days. Many fly under the radar, and some of those may be better than the big name alternative you're using.
All of that is not say that Microsoft's Xim is better -- that's simply a matter of personal taste. What I am saying is that you've likely never heard of it. The app has one simple mission -- "share your photos, not your phone". It goes a bit further, promising that the recipients of your shares don't need to have the app to view your images.
Now Microsoft Research has released an update for all versions -- iOS, Android and Windows Phone. "The latest release of Microsoft Xim, the nifty app that allows you to share your photos, not your phone, is available for download in all three stores (iTunes, Google Play, and Windows Phone)", Colleen Estrada announces.
New in this update is the ability to add photos from your camera. According to Estrada "you can swipe, pan, zoom, and take a photo together for even more photo fun". There are also the usual bug fixes and performance enhancements.
The app is free and you can grab it from the previously listed links based on your mobile platform of choice. Perhaps you'll find a new favorite photo tool.