40 percent more PlayStation 4s in use than Xbox Ones by 2019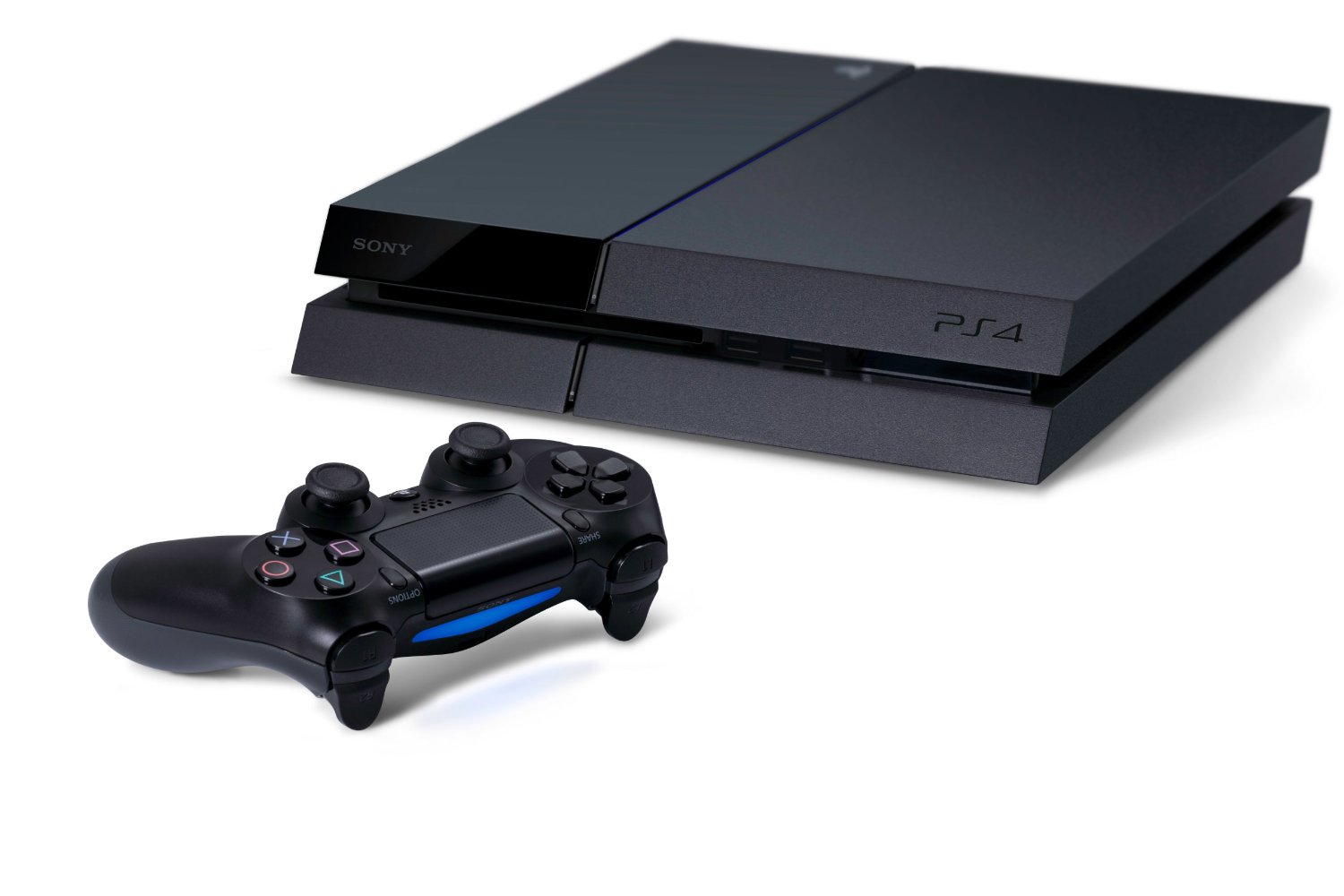 Over the holiday buying season, Microsoft managed to sell more Xbox One consoles in the US and UK than Sony sold PlayStation 4s, but globally Sony's console retains a healthy lead. Both companies like to lump together the current and previous generations of console, which makes comparing the Xbox One and PS4's sales tricky, but provides us with a general overview. During the holiday season, Microsoft sold 6.6 million Xbox consoles (360 and One) worldwide, while Sony sold 7.5 million PlayStations (PS4 and PS3). In 2014, Sony was the clear leader, having sold 18.8 million PlayStations, while Microsoft managed just 12.1 million Xboxes.
Obviously there's still a long way to go, and a lot to play for in the latest round of the console wars and anything could happen in the next four or five years. Windows 10 could give the Xbox One a huge boost, and a run of great Xbox exclusive games could make a big difference too. However, the latest forecast from Strategy Analytics doesn't see things improving for Microsoft in the coming years -- quite the opposite in fact.
Analyst Eric Smith predicts that there will be 40 percent more PS4s in use than Xbox Ones in 2019. He believes the Xbox One will have sold 57 million units by then -- which is far from shabby, but pales into insignificance when compared to his numbers for the PlayStation 4.
According to Smith, the PS4 will have sold 80 million units in the same time frame. A difference of some 23 million consoles.
There's even a little graph (below) illustrating the predicted sales curves of all of today's consoles, including older models like the original Xbox, PS2, GameCube, and Wii.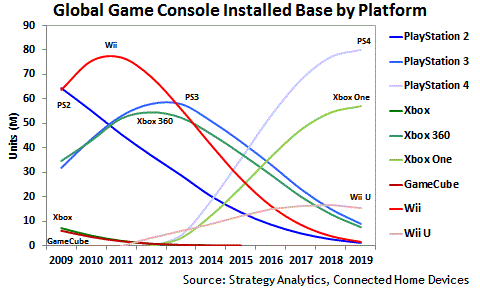 While this prediction is clearly bad news for Microsoft, David Mercer, Principal Analyst at Strategy Analytics, does offer up a positive note for the games consoles business:
We have heard so often over the past 10-20 years that the console's days are numbered, with various reasons being cited, most recently the 'inevitability' of cloud gaming and competition from mobile devices. In spite of those apparent threats the demand for premium quality TV-based games seems to be as strong as ever, and doom-mongers have had to eat their words once again.
What do you think of this latest forecast? Do you think the PS4 really will outsell the Xbox One by such a huge margin?