Fighting cyber threats hampered by disconnect between IT and business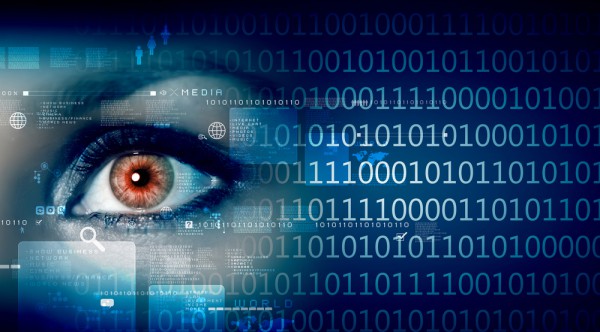 A disconnect between systems leaders and business leaders coupled with a lack of resources is keeping enterprises from properly addressing cyber threats.
This is according to a new study commissioned by defense and security company Raytheon and conducted in conjunction with the Ponemon Institute.
Among the findings are that less than half of respondents (47 percent) believe their organizations take appropriate steps to comply with the leading cybersecurity standards. Also only one-third of those surveyed believe their organizations are prepared to deal with the cyber security risks associated with the Internet of things (IoT) and the proliferation of IoT devices.
Only 47 percent of respondents believe their organizations have sufficient resources to meet cybersecurity requirements. Plus 66 percent of those surveyed indicate that their organizations need more knowledgeable and experienced cyber security practitioners.
When asked about trends over the next three years almost half of respondents believe zero-day threats will become one of the most prevalent cyber threats. More than one-third (35 percent) believe attacks on critical infrastructure will become one of the world's five most prevalent threats.
Senior IT leaders see the use of virtual currencies as being a low risk to their organizations today but likely to become a very high risk in the future. Surveyed CISOs believe that when it comes to strengthening cyber security, the three most important technologies in the future will involve big data analytics, forensics and next-gen firewalls.
"You don't have to wait until you're attacked to take cybersecurity seriously," says Jack Harrington, vice president of cybersecurity and special missions at Raytheon Intelligence, Information and Services. "From the board room to the President's desk, rallying around the cybersecurity issue is critical to address the real threats we face as a global society".
You can see an overview of the report's findings in infographic form below, or read more on the Raytheon website.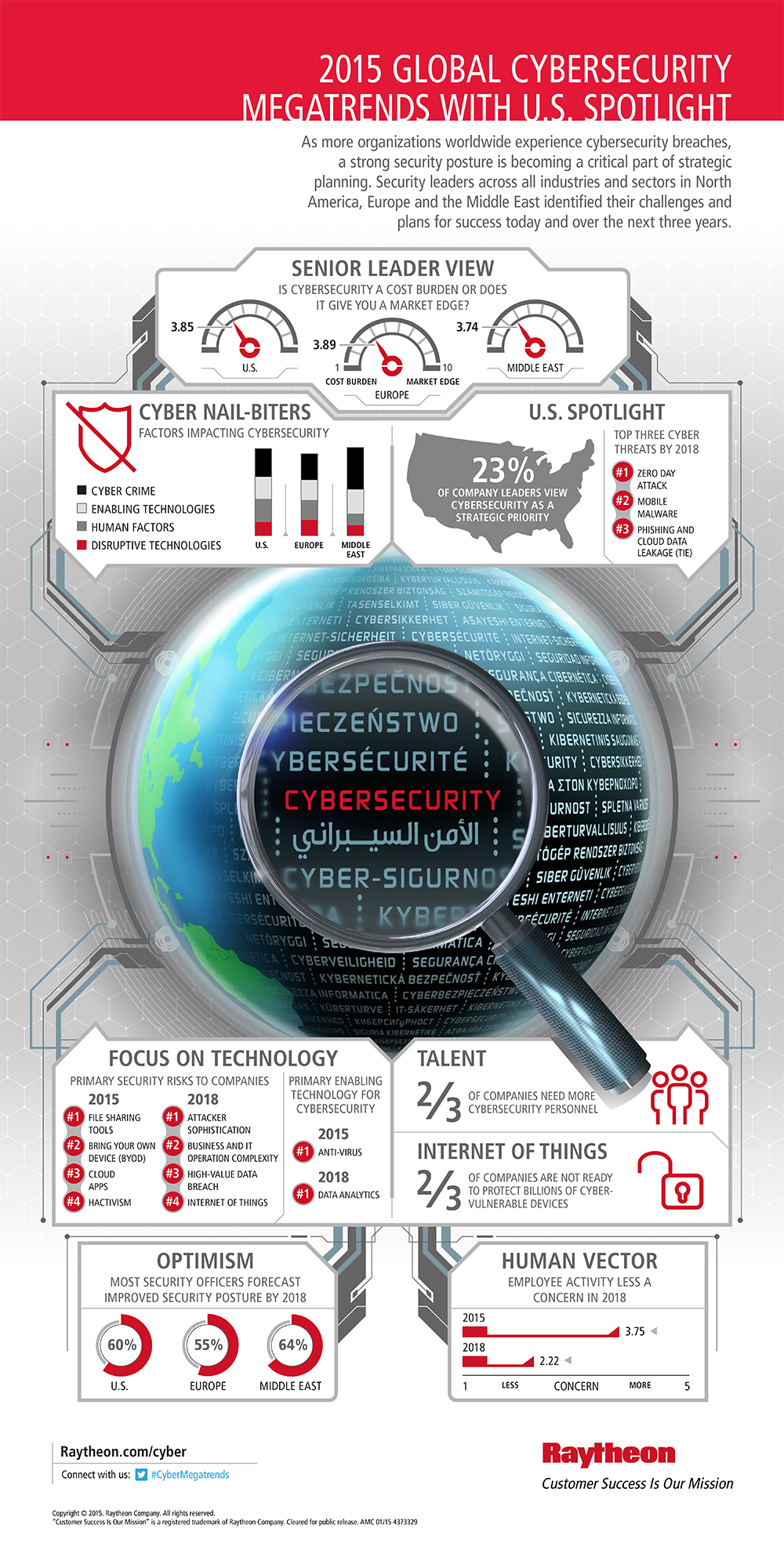 Photo Credit: Sergey Nivens/Shutterstock