Pump Audio earphones: Better than Beats? [Review]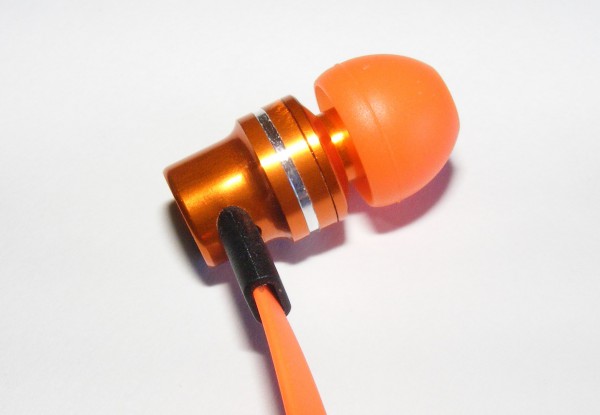 You might think that in-ear type earphones are pretty much the same when it comes to listening quality. But British company Pump Audio is on a mission to convince you otherwise.
It only makes one style of earphone, no plethora of fashion options here, and its selling point is sound quality. Pump claims to offer a 'premium' audio experience, so does the product live up?
First impressions are that the packaging is smart and professional. There are testimonials on the back of the box from people called Sammy Porter and Crissy Criss -- no, me neither -- and some stuff about frequency (16hz-24khz), sensitivity (102db +/-3db) and impedance (18 ohms) that will go over the heads of non-audiophiles.
The earphones themselves are a very health and safety shade of orange -- you can get black ones too -- and look and feel well made with aluminum bodies and a gold-plated 3.5mm standard jack plug. They have an in-line mic too for use with a smartphone and are supplied with two sizes of earbud to accommodate different sized ears. Pump's cable is a useful length, around four feet, just about enough to reach a tower PC on the floor if you're seated at a desk.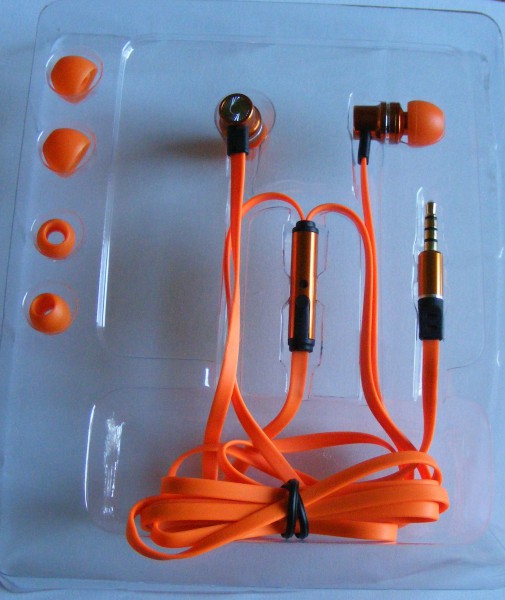 What really matters of course is the listening experience. Comparing back-to-back with the Sony earphones that normally grace my MP3 player the Pump units made the bass sound more defined and the mid range less muddy. The problem with MP3s though is that some of the audio is lost in the compression process which means they'll never sound as good as uncompressed media. So, let's plug into the mini system and spin up a CD.
Listening to music that still has all its bits is even more impressive, you hear nuances that you hadn't noticed before. It's a bit like listening with the volume set a few notches higher or -- bear with me younger readers -- sneaking Dark Side of the Moon onto your dad's radiogram whilst your parents are out. There's a good warmth of tone to the output too, something some in-ear devices can struggle with, and they do a good job of blocking out ambient noise.
They're also comfortable to wear and they stay in place well as you move around so they'll be good for jogging or going to the gym. Another plus here is a flat cable that's less prone to tangling.
At £99 ($129) a set they aren't cheap, though to be fair you can pay a lot more elsewhere, and if you buy direct from the Pump website you do get a five year replacement warranty. If you care about audio though -- and there's a good argument to say that people who listen to MP3s on the cheap earphones that came with their player or smartphone probably don't -- then these really do offer a significantly improved listening experience.
The earphones are available to buy direct from the Pump Audio site. You can also visit the company's Kickstarter page for information on its project to prove that its products are better than Beats.