Google unwraps a new Lollipop -- Android 5.1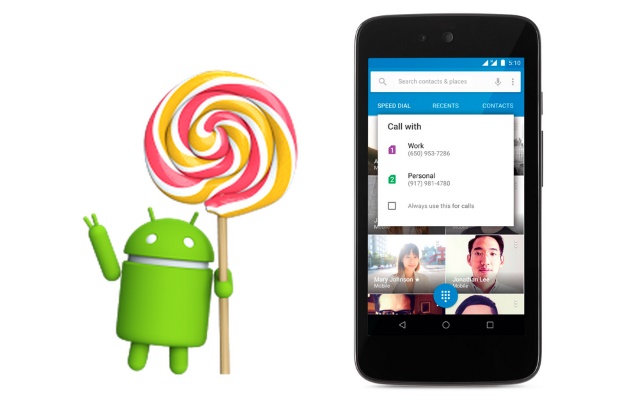 Many people may still be waiting for Android 5.0 Lollipop to make its way to their smartphone, but today Google released Android 5.1. This may have been a day dominated by the Apple Watch and new MacBook, but by launching an updated version of Lollipop on the same day, Google managed to avoid too much attention.
Was this done on purpose because of the small number of handsets that will be in line to receive Android 5.1? Or could it be because there are few stand out features to get excited about? There may be little new, but the performance and stability improvements will be welcomed by those eligible for the upgrade.
If you have a handset with multiple SIM slots, Android 5.1 introduces support for multiple SIMs. Google suggests that this is ideal for families who want to keep costs down by sharing a single phone. Whether a phone is shared between family members or used by a single person, security is important. The latest version of Lollipop introduces Device Protection, a new feature that locks your devices if it is lost or stolen -- even in the event of a factory reset -- until you sign into your Google account.
Google says that Device Protection will be available to Nexus 6 and Nexus 9 users as well as on devices bought with Android 5.1 pre-installed. Nexus 6 users also gain HD voice calling, as do owners of other compatible devices. The update also sees the arrival of Wi-Fi networking joining and control of paired Bluetooth devices from within Quick Settings.
Check for updates now to see if the download is ready for you.