Watch Apple's 'Spring Forward' event live on any device including Windows and Android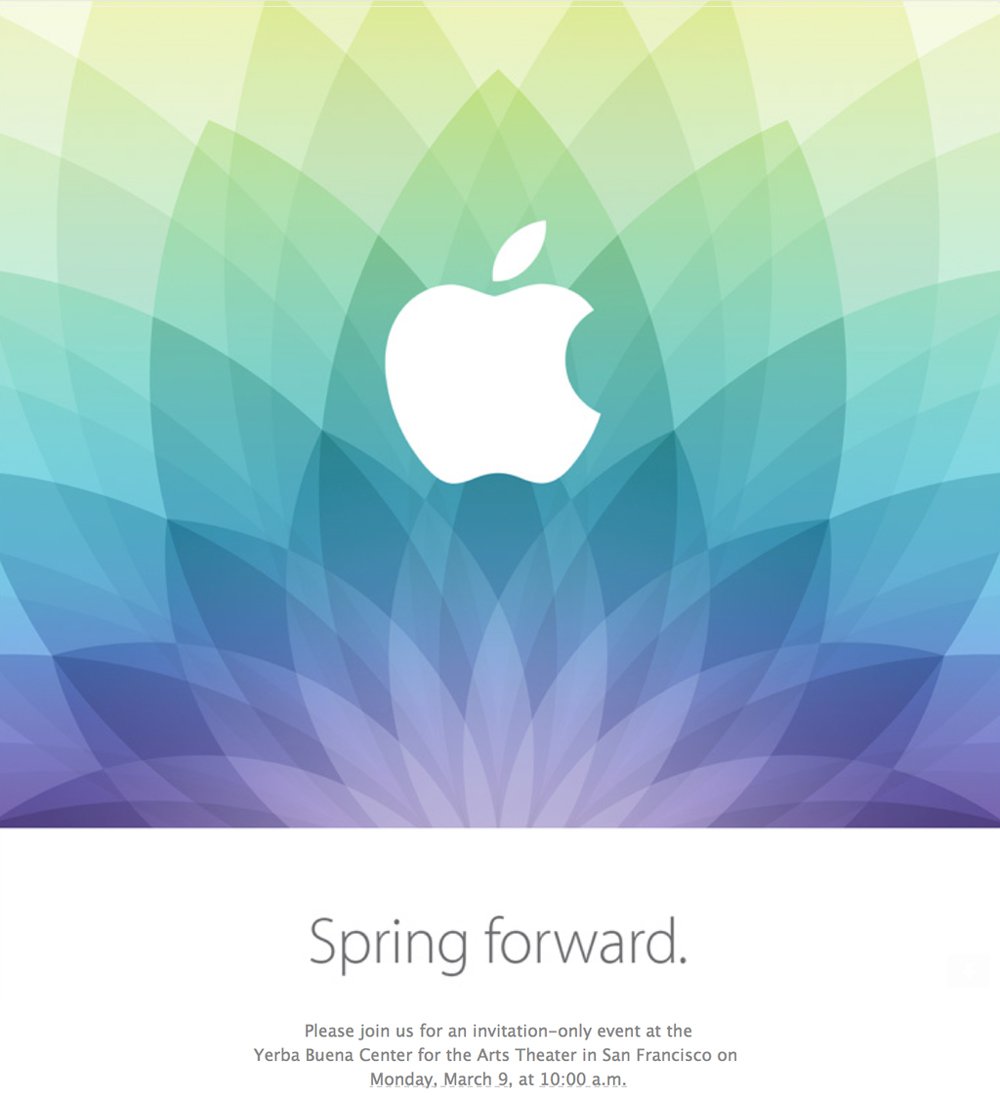 Whether you think the Apple Watch will revolutionize wearables, or be a rare misstep for Apple, we're about to find out as the tech giant is all set to launch its latest new product at a 'Spring Forward' event which is being hosted today at the Yerba Buena Center for the Arts Theater in San Francisco.
While the Apple Watch will be the center of attention, it's possible that Apple will have a few other products to show off too including maybe a Retina MacBook Air and Beats Music Service.
The event starts at 10am PST, which is 1pm EDT and 5pm GMT (thanks to the change in Daylight Savings Time in the US). There will be a live stream, but as always with Apple, there are some restrictions.
Apple likes to preach to the faithful, so live streaming the event requires Safari 5.1.10 or later on OS X v10.6.8 or later; Safari on iOS 6.0 or later. Streaming via Apple TV requires second- or third-generation Apple TV with software 6.2 or later. Assuming you have what's required, you can watch the event live here.
If you have a Windows PC or an Android device you can still watch the event, but you'll need VLC Media Player installed. Assuming you do, open it, and click on "Media" at the top left. Go to "Open Network Stream" and paste in the network URL of the live Apple event which is:
http://p.events-delivery.apple.com.edgesuite.net/1503ohibasdvoihbasfdv/m3u8/atv_mvp.m3u8
Tune in once the event starts and feel free to share your comments about what Apple is showing off in the comments below. Will you be buying an Apple Watch?