New Windows 10 build could come this week -- as could a 'Ludicrous Speed' ring!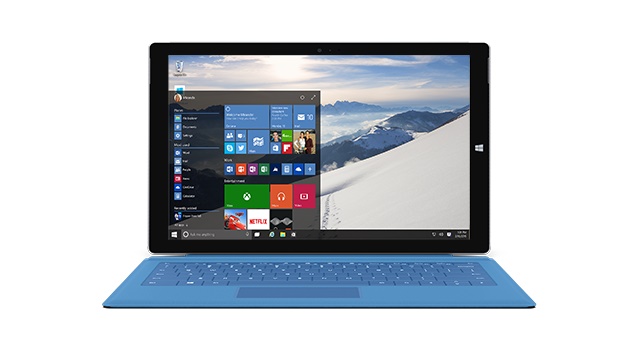 When it was announced that Microsoft was making Windows 10 available as a public preview, there were promises of frequent build updates. There have now been a number of builds of Windows 10 Technical Preview, but as it has now been more than a month since the last update, the natives are starting to get restless. We've had to keep our interest piqued with screenshot leaks.
Gabe Aul has taken to the official Windows blog to explain why builds seem to be taking longer to be released. He goes on to reveal that we could see a new build this week or next week. So what's been going on?
The problem is that Microsoft is making it up as it goes along -- or "learning and evolving [the approach] as we go" in Microsoft parlance. With Windows 10, Microsoft asked for feedback from testers, and feedback it received. Lots of it. Based on this, testers -- particularly those who signed up for the Fast Ring -- were hoping that new versions would be pushed out quite frequently, but the number of releases has been disappointing. Right off the bat, Aul says "we've probably been too conservative about pushing builds to the Fast ring for Windows Insiders".
As we learned before, there are multiple release 'rings' that builds pass through -- only the Windows Insiders Fast and Windows Insiders Slow rings are public releases. Each of the other rings features more alpha-y builds. Canary rings are the roughest and only those considered stable enough for further testing progress to the Operating System Group Ring. From here only a limited number of builds continue to the Microsoft ring, and from here an even smaller number make it to public release. All this considered, it's little wonder there have been so few public builds.
Aul suggests that Microsoft has erred on the side of caution, trying to make sure that only the most stable builds get a public release. Will things speed up at all? It looks like this is a distinct possibility:
We're debating right now about whether we should simply adjust the speed/risk balance of the Fast ring or whether we should create a new ring for people who really want the fastest pace possible (I had serious conversations last week with my team about a "Ludicrous Speed" ring, no joke.) As we make decisions on this we'll communicate out to you so you know what to expect.
He says that there is a reluctance to announce specific dates for build releases as it places undue pressure on programmers, and would inevitably lead to frustration and disappointment when 'deadlines' were missed. With this in mind, Aul makes in clear that there is no date in mind for the next public release -- but at the same time, it's due if we work on the assumption that new builds are to be released on a roughly monthly basis. The next build -- the number of which we don't yet know -- is imminent:
I have a build in hand that we produced on Friday. It was validated by our test automation, and will go out through our internal rings and get installed and used by thousands of people at Microsoft. It is the freshest code with all newest features and fixes. If it passes all of our evaluation criteria it could be in your hands late this week or early next week.
What would you prefer -- faster, more frequent, and presumably less stable releases, or a slower schedule with more stable builds? Does the idea of a Ludicrous Speed ring interest you?