AOPEN unveils commercial-grade Chrome OS devices as Google targets digital signage market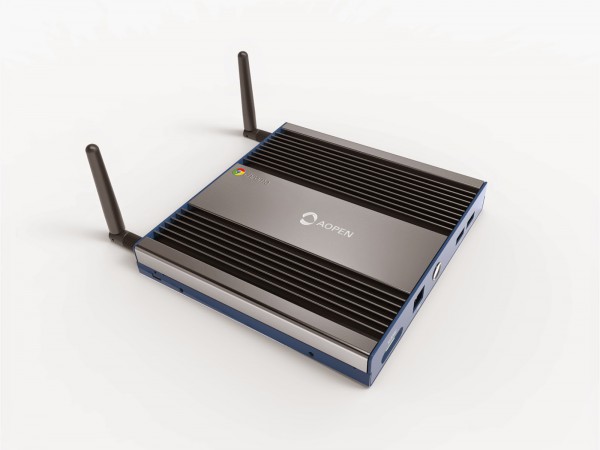 If you need to drive a nail into a piece of wood, you shouldn't use a wrench. Could you make it work? Sure, but it is not ideal; you should use a hammer. In other words, you should select the correct tool for the job. The same makes sense for computers. When you decide to buy a machine, you want to be sure that it is powerful enough for the software you want to run, but also, durable enough for the environment.
Chrome OS devices are starting to be used more and more, but let's be honest; none of them are particularly durable. For a business owner, a chintzy Chromebook, Chromebase or Chromebox may not last in a dirty or abusive environment. Today, AOPEN announces a commercial-grade Chromebox and Chromebase (in two sizes) with a focus on digital signage.
"Three AOPEN devices for commercial signage are slated to be released during Q2 this year: the Chromebox Commercial, the Chromebase Commercial 19-inch and the Chromebase Commercial 22-inch. All three devices will be sold with one year of Chrome management, making them extremely easy to deploy, use and manage in distributed environments. These devices are designed to be extra rugged, and come with data and device security for in-store customer engagement. The new devices from AOPEN come with a 3 year warranty that are designed for round the clock, 24/7 use.  The commercial Chrome devices are also solid-state and have powered ports which support industry vertical applications", says AOPEN.
Stephen Borg, Corporate Director, AOPEN explains, "Google shares our vision for open standards and encouraging multiple app providers. Retailers of all sizes are increasingly embracing digital signage, and the new products we are developing with Google will be powerful but still affordable. We've already seen big developer interest in Chrome OS as a platform for digital signage apps, and we're excited to bring new managed commercial Chrome devices to market".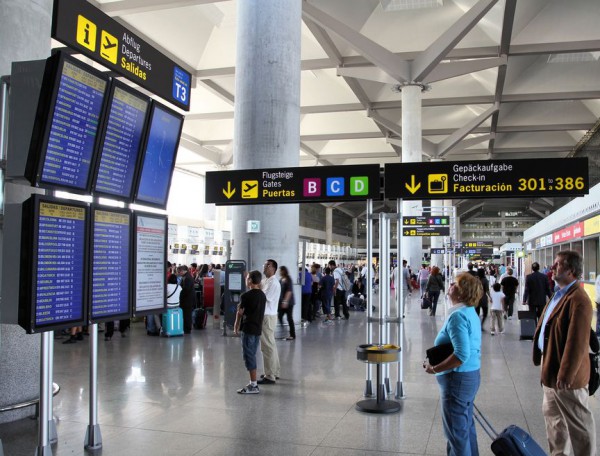 Yes, these machines are designed with the digital signage market in mind. If you aren't familiar with digital signage, it is basically electronic signs and information boards (think Airport departure screens). Google shares the following new Chrome OS capabilities that should benefit this market.
The Chrome Sign Builder helps you create intelligent digital signs that are easy to build, schedule and deploy. You can add and manage content for any number of screens, and schedule that content to run when needed, across many screens at different times of day. A great example of this in action: displaying breakfast, lunch and dinner menus at various restaurant locations across multiple time zones.
The Chrome App Builder makes it easy to build third-party kiosk apps. You can set up applications to eliminate the 'first-run' configuration process and rapidly deploy across multiple screens. We have several third party partners who've built solutions for signage including Stratos, Rise, Arreya, Wondersign, Four Winds Interactive, Scala, and Industry Weapon; and we're adding more to this ecosystem.
Ongoing reporting monitors the health of your kiosks and signage at all times. You'll get alerts from Chrome device management if a screen goes down, and can remotely reboot the device to get it back online without dispatching a technician. You can also get live updates about system usage and capture screen grabs to see exactly what viewers see.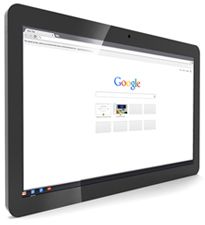 Keep in mind that even though AOPEN is announcing Chrome OS devices with a focus on digital signage, the rugged machines can be used for other purposes too. Also, Chrome OS's new digital signage capabilities are not restricted to the aforementioned devices either.
Do you think Chrome devices could be better for digital signage applications than Windows? Tell me in the comments.
Image Credit:  Tupungato / Shutterstock