Sling TV launches on Xbox One just in time for March Madness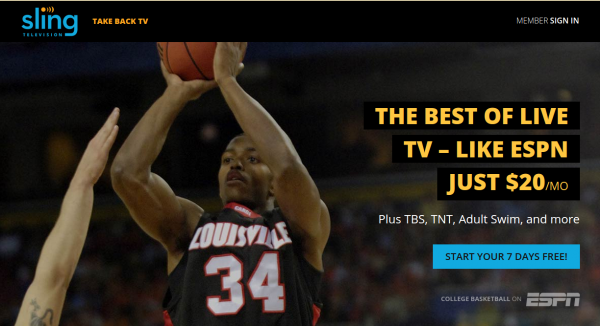 We've just passed Selection Sunday, which revealed the collegiate teams set to join in the hoopla that is known as March Madness. Live sports are still the bane of the cord-cutter existence, but Sling TV changes that a bit. The service offers multiple ESPN stations and Universal Sports, among the other channels included with a subscription.
Now the company is bringing its offering to owners of Microsoft's latest gaming console, the Xbox One. It's already live on various set-top boxes like those from Roku and Amazon, but Xbox is the first gaming console to get access.
"Xbox One users who subscribe to Sling TV will get all the great Xbox One benefits and features they love", Sling's Glenn Eisen states.
But the integration goes beyond that, giving customers the ability to pin Sling TV to the Home Dashboard, use voice and gestures to control the app (Kinect required, of course) and snap other items.
Sling TV isn't free, it will run you $20 per month. However, if you're considering buying an Xbox One then there's an added incentive as the two companies have a special offer. "If you're not already the proud owner of an Xbox One, you can receive three free months of Sling TV service with the purchase of a new Xbox One". That's much more generous than the standard seven day trial everyone else gets.