X-Bomber is a fast, fun 2D space shooter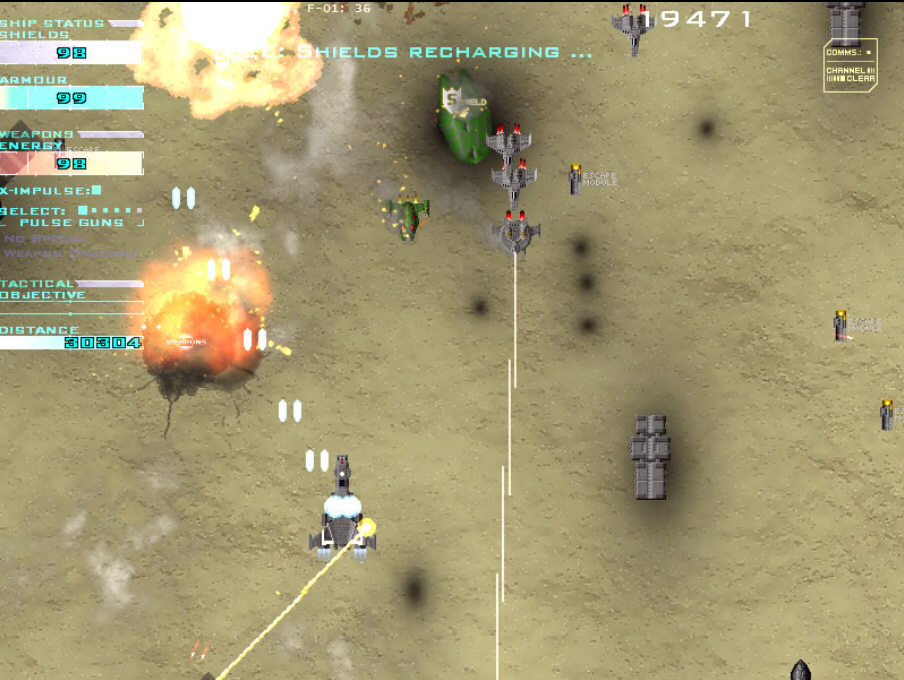 Vertical-scrolling 2D space shooters have been entertaining gamers for more than 30 years, so it's no surprise that some people see them as very dated. But the genre has some a long way since the empty repetitive arcade games of the 1980s.
The free X-Bomber for Windows doesn't just repeat the same levels at higher speeds or with more enemies -- you get 17 missions, with multiple objectives, a back story based on the Japanese sci-fi TV series Star Fleet, and dynamic in-game dialog from the characters.
The missions take place across a range of space and planetary environments, where you'll encounter an array of different enemy types, before blasting them with a host of weapons from several very different ships.
All this is accompanied by a professional soundtrack, which can optionally be replaced or supplemented with your own MP3s.
A customizable difficulty level helps ensure you get a fun but challenging game, and you can also double up against the enemy by using the cooperative 2-player mode.
All this is very convenient to play, too, as there's no installation required, no adware or intrusive system components. Just unzip the download and play.
X-Bomber does have a lot to explore, and every screen has so much going on -- multiple enemies, power-ups, hazards, more -- that initially it can seem a little overwhelming. But a tutorial mission walks you through the basics, an online help page offers more details, and overall there's a lot of fast-paced arcade fun to be had here.