Sorry Beats, HP moves on to better things -- Bang & Olufsen audio on its machines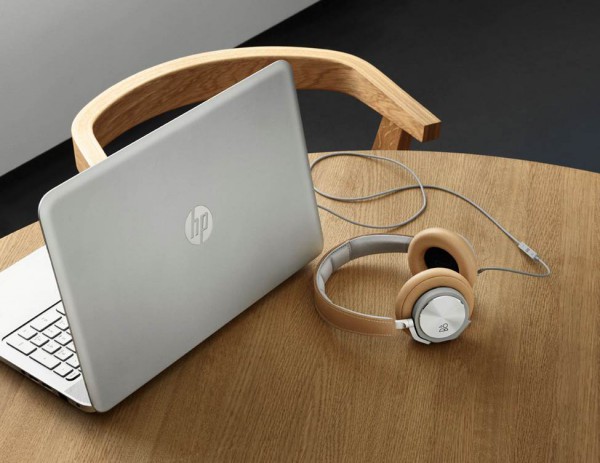 When a man or woman breaks up with you, it is normal to be sad. Also normal? Hoping that your next partner is better than your last. Nothing is more satisfying than to run into an ex with your new and better bae.
When Apple bought Beats, this meant an ending to its relationship with HP. I'm sure this was a devastating thing for Hewlett-Packard, as the Beats brand was a selling point for its machines. Today, however, HP introduces its new girlfriend, Bang & Olufsen, which arguably offers better audio quality than Beats. Certainly, the new partner is more respected in the audiophile community.
"HP and Bang & Olufsen will custom tune each notebook, desktop, tablet and accessory for precise sound. In all HP devices that carry the Bang & Olufsen or B&O PLAY brand, a dedicated audio island isolates the sensitive audio circuits from other signals on the motherboard. The headphone jack limits the amount of metal parts to reduce ground noise to help further perfect the audio experience on HP devices", says HP.
The company further explains, "the first HP personal computing systems with Bang & Olufsen and B&O PLAY audio will be available this Spring. The Bang & Olufsen brand will appear on HP's Spectre, OMEN, ENVY and select commercial PCs. The B&O Play brand will appear on HP Pavilion PCs, tablets and PC audio accessories".
While this relationship looks great on paper, it remains to be seen (or heard), how good the audio quality will be. For that, consumers will have to wait for online reviews or experience it themselves at stores like Best Buy. Luckily, HP says machines with B&O technology will begin shipping in the spring, which we are in, so we should not have to wait long.
Do you think Bang & Olufsen is a stronger brand than Beats? Tell me in the comments.